PAST LIFE REGRESSION & TRANSPERSONAL HYPNOTHERAPY TRAINING
Summary
This is the Most Advanced and 100% practice-based professional program conducted by Mrs. Rashhi Sharma which has changed the landscape of Hypnotherapy training all over the world. It is the only program in the whole world that enables each and every student to conduct professional Transpersonal Hypnotherapy sessions within the 6 days of program itself. All the Students learn via very extensive practice in front of the trainer, and conduct around 12-20 Transpersonal Hypnotherapy sessions during the 6 days training itself.
This course teaches the most efficient and secret method and process developed by Mrs. Rashhi Sharma which always provides all the students with 100% success rates in each and every therapy session they conduct either Online or Offline. There are 21 unmatched features that set this training apart from any other training in the whole world, and we encourage all the students to research thoroughly to any extent to compare the same with any similar training in the whole world!
Note: This is a 6 days and 80 hours of intensive training. It's 15-17 hours of training per day. It's not 8-9 hours of training per day as provided by all other training institutes all over the world. So, the training hours are DOUBLE as compared to any other 6 days training. Only those students can join this program who can work hard for 15-17 hours per day. 
The training starts at 10 am and finishes at 2 am or 3 am midnight every day.
The training can be joined
Onsite Residential in Bangalore

Live Online via Zoom Video from Home (you join the same Onsite Batch)
Please watch hundreds of videos of past batches on YouTube and social media, and see the insider videos of training.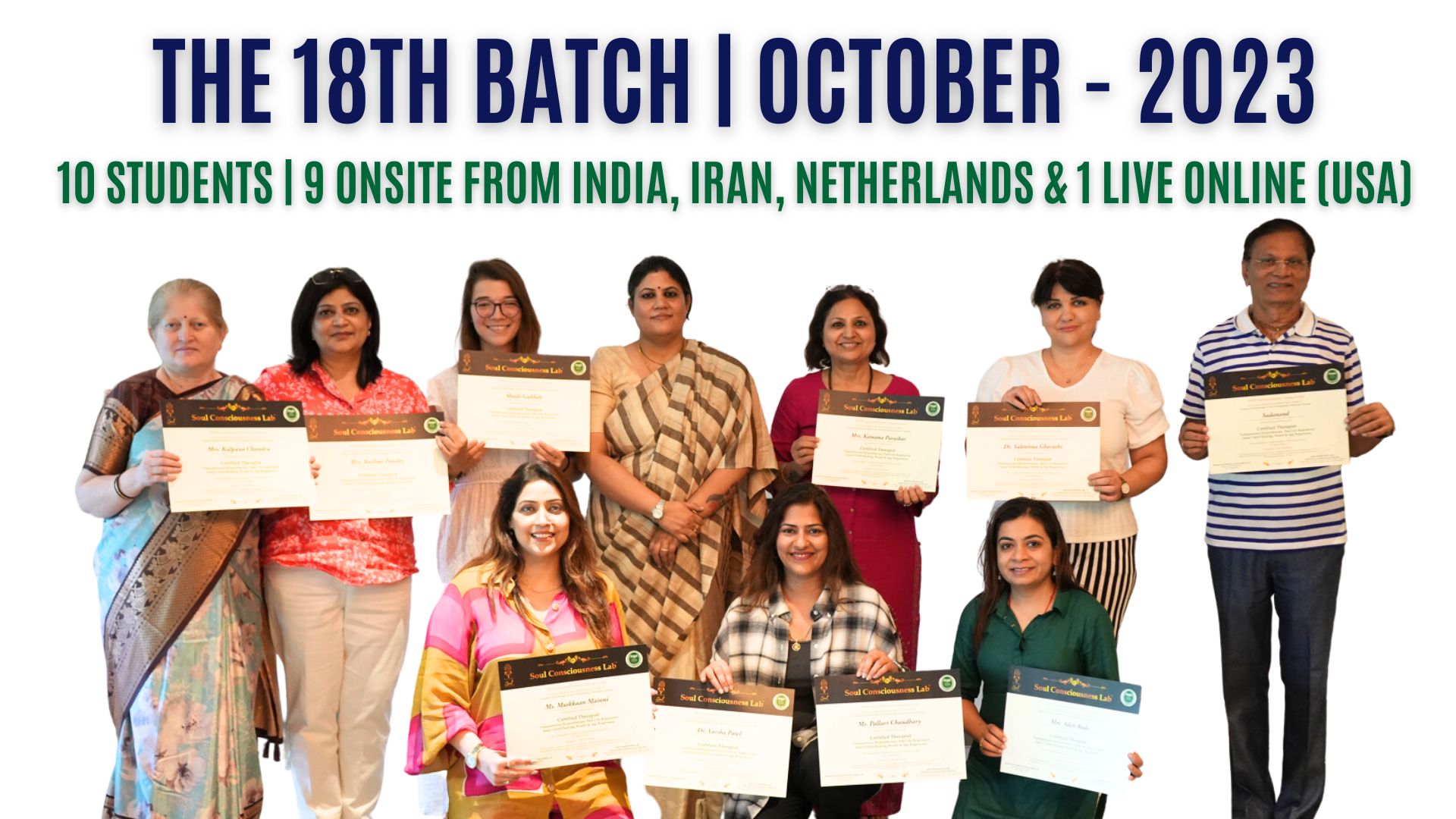 What's Unique and unmatched in the whole world?
Teaches and Certifies you for Complete Transpersonal Hypnotherapy including Past Life Regression, Age Regression, Inner Child Healing, and womb Regression. Other training teach only 1 modality at a time which is the most in-efficient and limiting way as complete Transpersonal Hypnotherapy must be learned to conduct the most efficient and successful sessions of regression therapy.

You learn from the Most Qualified trainer in the history of India of Hypnosis and Advanced spiritual modalities, Mrs. Rashhi Sharma. Do check about her thoroughly and remember that in India most of the trainers are either unqualified or qualified at a very low level and they teach you methods which are dead or old as they never upgrade themselves after few basic training.

You learn the most Advanced, Modern, & the secret process and methods of Mrs. Rashhi Sharma which ensures 100% success rates in every session.

You learn to conduct 100% successful therapy sessions for ONLINE Clients so that you can have clientele from around the world and you are NOT limited to your local area for clients. No other training teaches you the ONLINE method of conducting 100% successful therapy sessions .

Training Methodology: You learn by practice, practice, and practice during the training program. There is literally no theory as Mrs. believes that it's a waste of time for such a field of work which is essentially 100% practical. So, she never opens the training manual even once and makes you learn via extensive practice of each and every step and via her vast experience of over 7500+ professional therapy sessions which she conducted in past 10 years in more than 80 countries around the globe.

During the Post Training Support, all students continue to practice for an unlimited number of sessions throughout their lifetime after the 6-day training is over. All students are supported 24×7 by more than 200 senior students for practice, Guidance, help of their family and friends for FREE.

The Training batches consist of hand-picked and selected students. Not everyone can join this program as this is a spiritual work area of the highest order and we must ensure that the right students should only participate. So, there is a very strict selection process which every student goes through to register for the training.

The Training batches are very small and consist of 12-14 students per batch to ensure quality learning and to ensure full attention is provided to each and every student.

Post Training Support: 24×7 free direct on-call post-training support to help with any doubts, client cases, etc.

Post Training all students meet Mrs. Rashhi Sharma every month directly on a 2-4 hour Zoom video call and she helps all students with their client cases, teaches new methods, and encourages open discussion. There is No other training in the world where the trainer faces the students again after the training is over!!
+ 21 Unmatched Features, please read the training brochure.
As of November 2023, Soul Consciousness Lab has conducted 18 professional training programs and trained 225+ Students who joined the training from 16 Countries. The last batch, the 18th batch, graduated on 29th October and had 10 Students from 4 Countries, Netherlands, India, Iran, and the USA.
The below video is the graduation ceremony of the 18th batch. The batch had both Onsite students and Online Students (from the USA).
Upcoming 2024 Professional Training Batches
January 26-30, 2024, 5 days Onsite & 4th February, 1 day, Online – English Batch, 6 days 80 hours.

April 29 to May 3rd, 2024, 5 days Onsite & 12th May, 1 day, Online – English Batch, 6 days 80 hours.
LAST PAST LIFE REGRESSION & TRANSPERSONAL HYPNOTHERAPY TRAINING
17-21 April 2023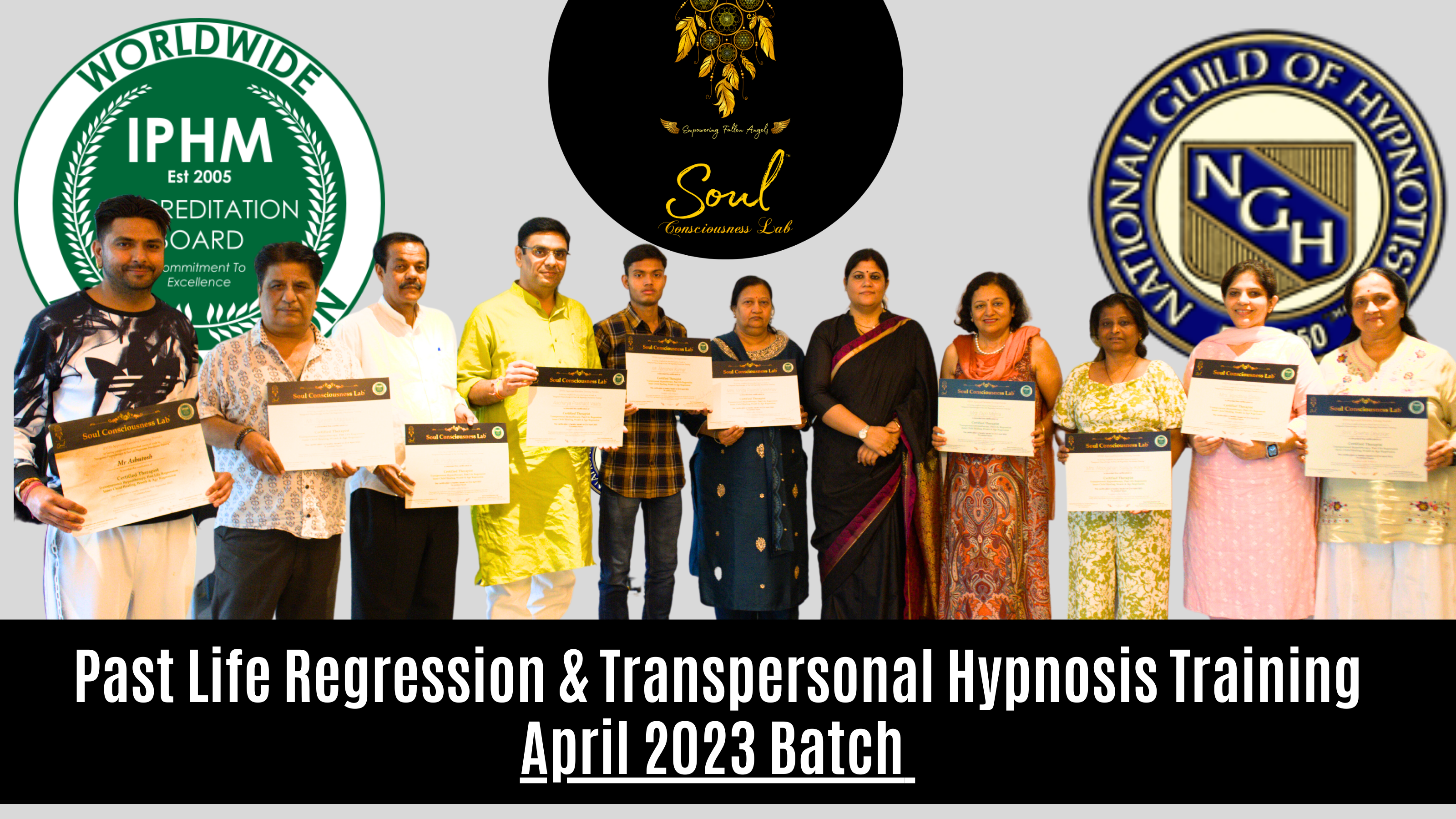 Mrs. Rashhi Sharma, who is the Master Trainer for all the training programs, is the Most Qualified, Advanced Level Trained, Most Experienced, successful, and Awarded Hypnosis and spiritual Trainer in the History of India. You can verify this yourself before you proceed with us.
Mrs. Rashhi Sharma holds 50+ TOPMOST International Certifications, please check her biodata on the below link.
CLICK HERE TO KNOW ABOUT MRS. RASHHI SHARMA
Soul Consciousness Lab is India's 1st and only institute that has the Most Advanced training professional programs by Mrs. Rashhi Sharma, who is the most professionally qualified trainer in the history of India.
Certified Instructor of Hypnotherapy for NGH USA- Trained by the World's Best Hypnosis Trainer of NGH USA, Don Mottin, MHt.

Dr. Brian Weiss, USA – Past Life Regression

Banyan Hypnosis Center, Calvin D Banyan USA- Advanced Hypnotherapy

Michael Newton Institute, USA for Life Between Lives Hypnotherapy

Anne Jirsch Institute, UK for Future Life Progression, Psychic Work, Intuition

Anne Jirsch Institute, UK for Akashic Records Reading

National Guild of Hypnotists, USA

Faculty of Shamanic Studies, USA, 22 Certifications

The Monroe Institute, Virginia, USA for Consciousness Expansion


The Monroe Institute, Virginia, USA for Out of Body, Astral Travel

The Monroe Institute, Virginia, USA for Psychokinesis

The Monroe Institute, Virginia, USA for Energy Medicine

Joseph McMoneagle & The Monroe Institute, Virginia, USA for Remote Viewing

Susan Giessmann & The Monroe Institute, Virginia, USA for Spiritual Mediumship
Important Information
18 Training batches have been successfully completed during 2019/2020/2021/2022/2023 

Trained 225+ Students (Check Brochure for Details)

All Students Working from Day 01 with 100% Success Rates

Students are working in the USA, UK,  Netherlands, New Zealand, Mexico, Singapore, Australia, Dubai, Switzerland, India, Nepal, South Africa, Iran.

We are the only Training Providers to Invite you to directly talk to our past students, and learn about their Journey, experience, success, results, post support, etc. with us, and then decide to pay the fees.

We have 700+ customer reviews which include 200+ YouTube/FB video reviews. You can talk to these students as well.
Upcoming 19th and 20th Past Life Regression Training batches in 2024- Limited 12 seats ONLY



January 26th –  English Batch
April 29th – English Batch
Note: All batches have only 12 Seats Per Batch, and registration happens after a selection Process. Check the registration process on this page.
FEW PAST BATCHES OF PAST LIFE REGRESSION
2019/2020/2021/2022/2023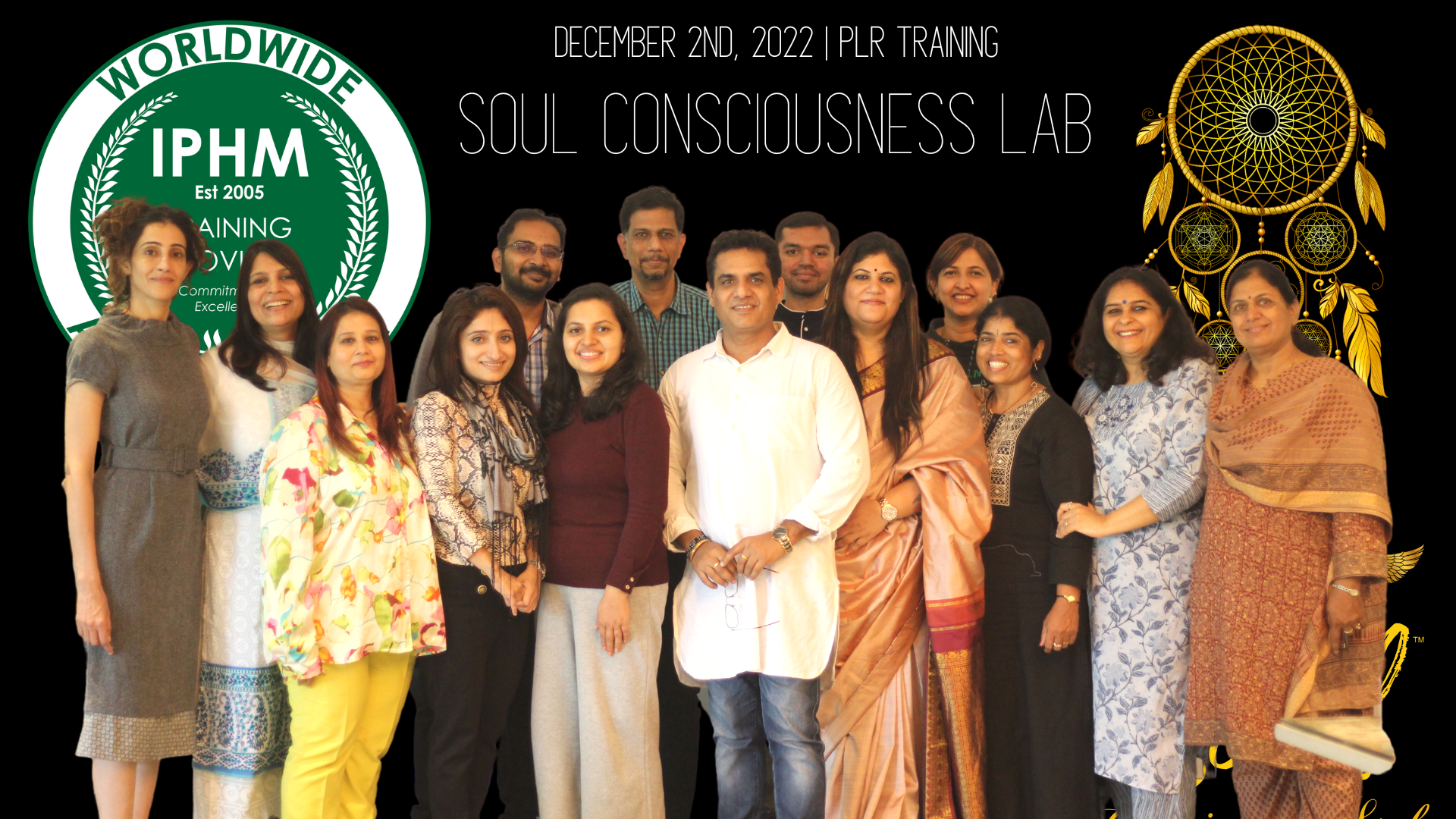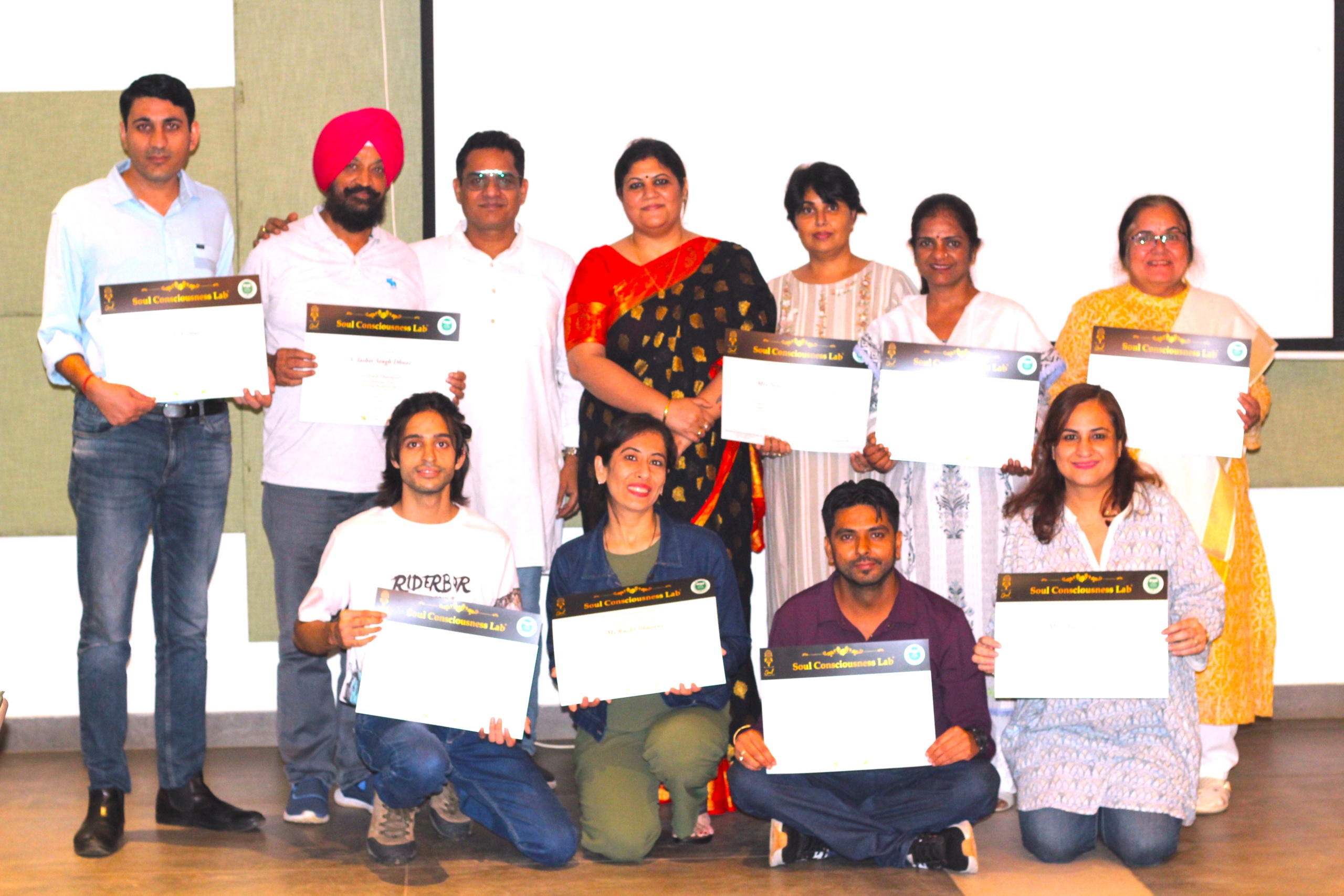 #Our World Needs More Healers who can do Miracles——–YES, millions of Powerful Healers!
      #Do you want to become a Professional Transpersonal Hypnosis Expert, Past Life Regression Therapist, Future Life Progression Therapist, shaman, Akashic Records Reder, Or Clinical Hypnotherapist?
      #Do you want to be listed under the top 0.01% of Professional Therapists in the World?
      #Do You want to excel in Advanced Spiritual Regression/Progression tools, those taught by the world's #1 PLR/FLP/Hypnosis/ShamanismPsychic
        therapists and teachers?
      #What do these names tell you- Don Mottin, Joe McMoneagle, Dr. Brian Weiss, Calvin D Banyan, Anne Jirsch, Paul Aurand, Kevin B Turner?
      #What do these TOP Institutes tell you- "The Michael Newton Institute, USA" ; "National Guild of Hypnotists, NGH, USA" ; FSS USA, The Monroe Institute, USA, Anne Jirsch, IPHM, UK,
         and more?
YOU ARE WELCOME TO JOIN OUR PROFESSIONAL TRAINING and LEAP AHEAD!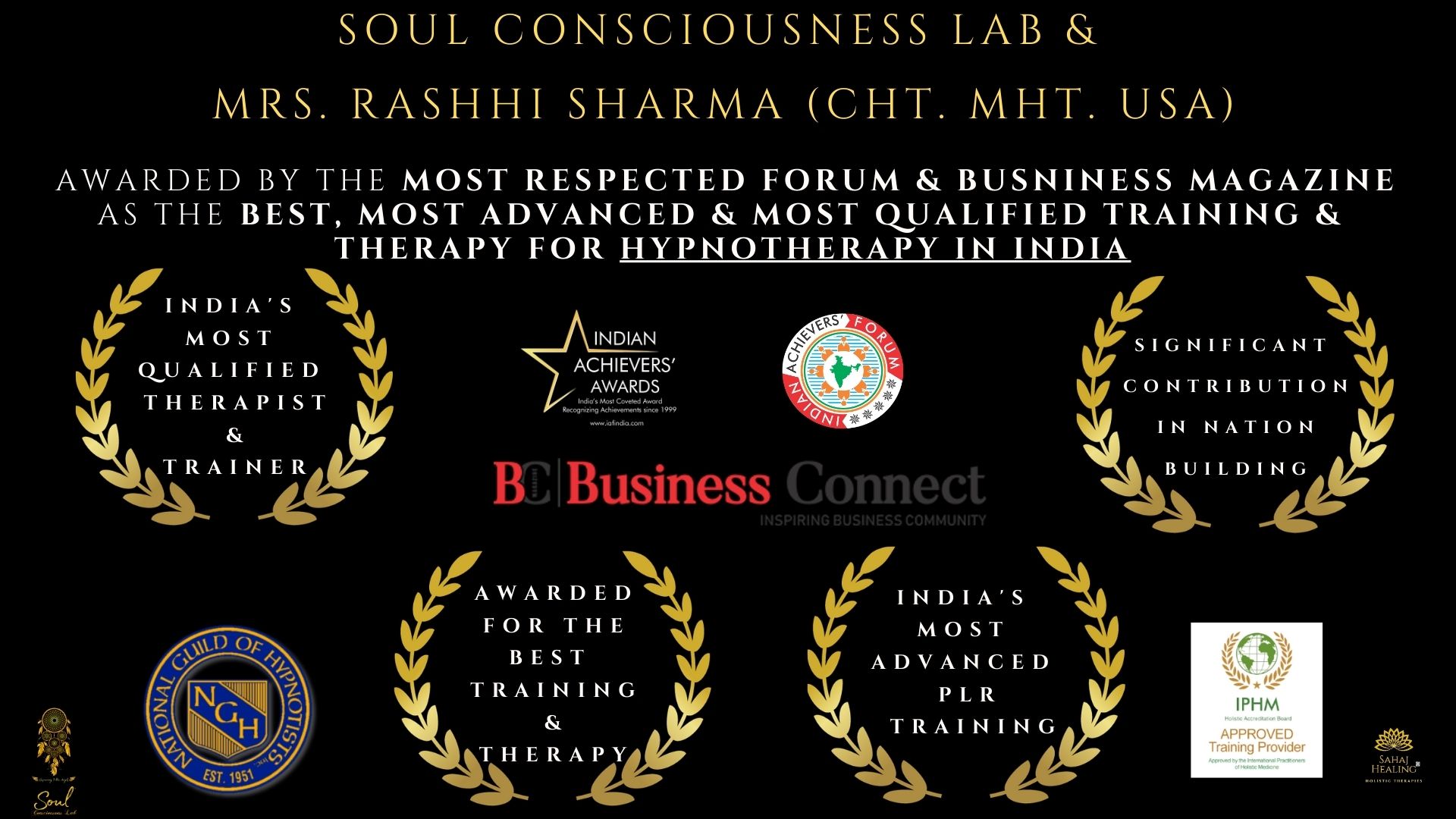 ---
21 UNIQUE TRAINING FEATURES WHICH MAKES IT STAND APART FROM ANY OTHER 5-DAY TRAINING PROGRAM
Training Deliverables & Features
21 Unique Features

which no  other similar professional training offers.
Compare with any other SIMILAR 5-DAY TRAINING.
Watch the Training Highlights, Glimpses and Insider look from Past 4 year Batches. This would provide you with beautiful insights and see yourself how this fabulous training is conducted in real 
???? Has 600+ Fabulous 5 Star Ratings on Google, YouTube, LinkedIn, Fb, JustDial From All Over the World. See Reviews
We are the only ones to allow you to talk to our Past Trained Therapists Directly, Nothing is Hidden with us!
???? UNIQUE PARAMETERS:
Trainer Mrs Rashhi Sharma, India's Most Qualified Hypnotherapist Instructor Certified by 
National Guild of Hypnotists, USA as a Certified Instructor for Hypnotherapy (First and Only one in India)
Dr. Brian Weiss, USA
Banyan Hypnosis Center, USA
Michael Newton Institute, USA
Anne Jirsch Institute, UK
National Guild of Hypnotists, USA
Faculty of Shamanic Studies, USA
IPHM, UK
???? 1. Only Training which is Most Intensive.. a 5 Day & 75 hrs training Vs Other 5 Day ONLY 40 Hrs Training Programs
???? 2. 100% Experiential, Not Theoretical, Integrates Hypnotherapy, PLR, Spiritual and Psychic Work
???? 3. The Best Possible International Curriculum as found by all students.
???? 4 Break the traditional, Inefficient, Rigid approach of Fixed Step-wise Hypnotherapy/PLR (Example 11 Step, 14 STEP etc. Old, Inefficient and Rigid Approach), which can't provide more than 50% Success at the maximum.
???? 5 Break Free from Using Fixed Pre-written Scripts for Induction etc.. Learn to make your OWN SCRIPTS as per the Client… On the go!
???? 6 100% FREE LIFETIME POST TRAINING SUPPORT (24×7 on call support) and MEMBERSHIP vs 6 months or 1 year limited post training support. We help you to establish your business, Assist in your therapy sessions, assist in getting clients, and have monthly discussions for knowledge sharing.
???? 7. You learn from the Most Qualified International Trainer & Therapist  Of India. Mrs. Rashhi who Holds 18 Most Advanced International Certifications, All Onsite in USA, UK, Italy, Dubai, Thailand, Indonesia, her teaches and Institutes are the No.1 Most Sought After, Stalwarts.
???? 8. Learn Hypnotherapy, PLR, Current Life Regression, Age Regression, Womb Regression, Inner Child Healing, Psychic Development, Divination, Intuition Work.
???? 9. Includes Spiritual Initiation, Spiritual Awakening, Unfold and Start your Own Spiritual Journey
???? 10. Develop your Physic & Intuition Abilities to the highest from Day-01
???? 11. Learn by Practice, Practice, and Practice.. You do 20-25 Sessions yourself, and Also Experience similar sessions on you
???? 12. Truly Mature and International Batches… Trained people from USA/UK/Dubai/Australia/India/Switzerland
???? 13. The Only Training which Gives you Maximum Attention to every Student. And Maximum Hours of Training per student.. Batch Size Limited to 12-14 Max (not like 25-35 in other similar training)
???? 14. A complete Deep Healing Workshop as well with the Most Qualified and Successful Therapist
???? 15. Learn the Copyrighted & secret techniques & Method Developed by
Mrs.

Rashhi Sharma Most Efficient Modern Hypnosis Tools, which Always Provide 100% Success in all sessions.
???? 16. We Invite you to talk to our Past Students directly, nothing is hidden here. Ask about their experience and Success.
???? 17. Overall Experience by everyone has been "Out of the World".
???? 18. Start your International Professional Practice from Day-01
???? 19. Become a Internationally Certified therapist from Day-01
???? 20. Resort Environment is the Best Nature Resort, all students felt the best place for a spiritual retreat.
???? 21. Truly Internationally Approved, Accredited, Accepted Globally from Day-01.
These are 21 UNIQUE Points, You can't find in any other Hypnosis+PLR Training in India/Abroad.
research well.
thanks
TRAINING COST, WHAT DOES THE TRAINING COST COVERS UNIQUELY?
The Training Program offered by Soul Consciousness Lab offers the best International Curriculum delivered in a unique experiential way. All the training participants have vouched that this had been the best training and learning experience ever, as it had been completely experiential & delivered in the most amazing way possible!!!
100% Residential Training covers all of the below, see carefully, compare with any International Training Program available.
"The cost we offer you for such a Residential 75 hrs. training program is just 40% of any other such Advanced International Training Program delivered by the Trainer of such a callable"
Training Fees Includes (Training + Resort Fees)
1. 100% costs for 5 days of Accommodation & Food, in best 5 star Nature resort
2. Exhaustive Training material, Advanced Level Techniques, Scripts, Explanations
3. Internationally Accredited Certification Valid in All countries for Certified PLR therapist
4. Personal Training Hours Accreditation
5. Real call based Life Time Support (not just online), for handling Clients, Cases
6. 100% support in establishing Business, Setting up Office, Getting Clients
7. Become Soul Consciousness Lab Lifetime Member, Participate in monthly meetings, cases, upgrade knowledge.
8. 100% Spiritual Retreat
All of these can be verified with our Trained Therapists directly who have invested with us and trained with us, we offer you to talk to them directly, nothing is hidden here, which you can't verify prior to joining us!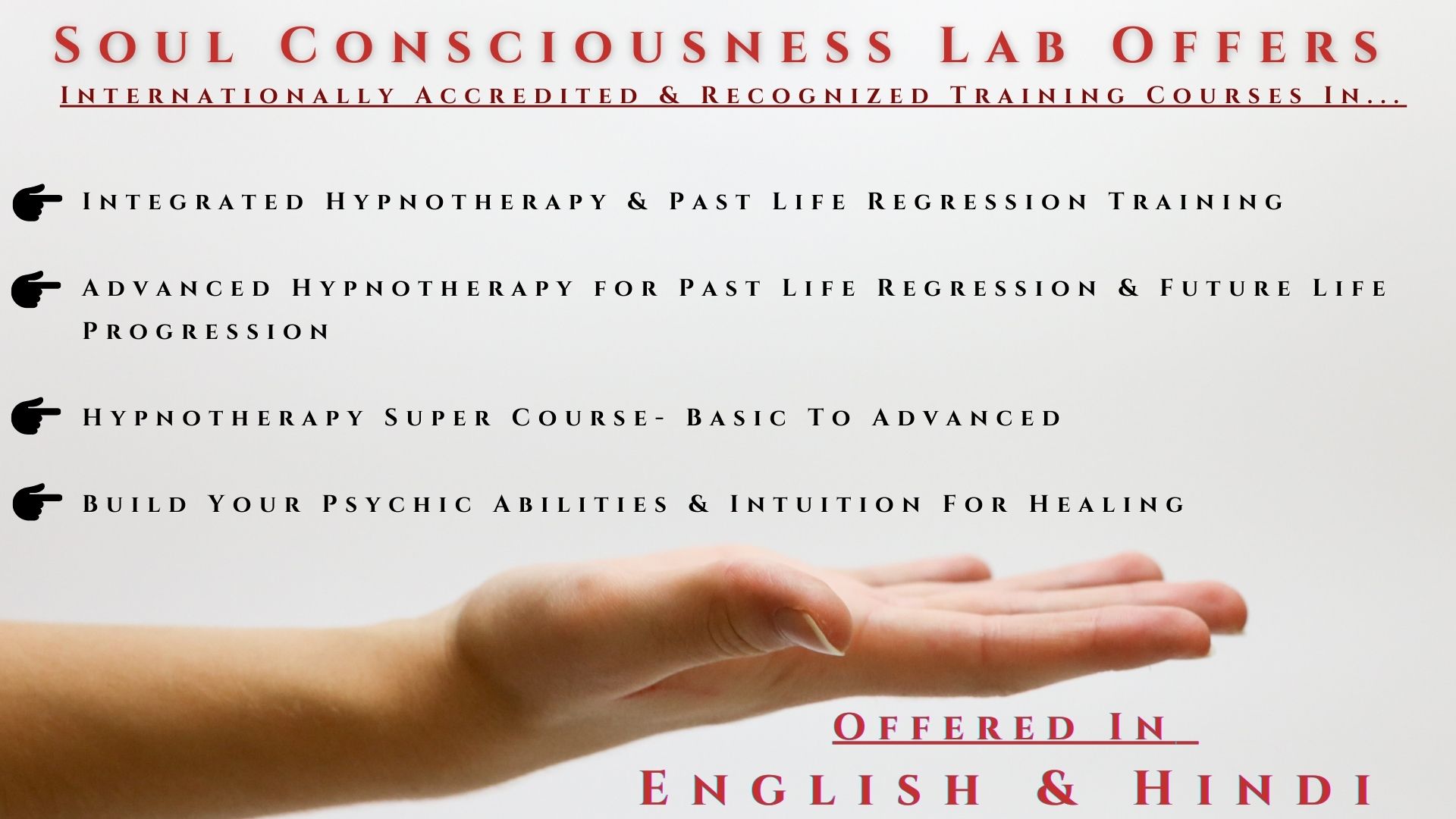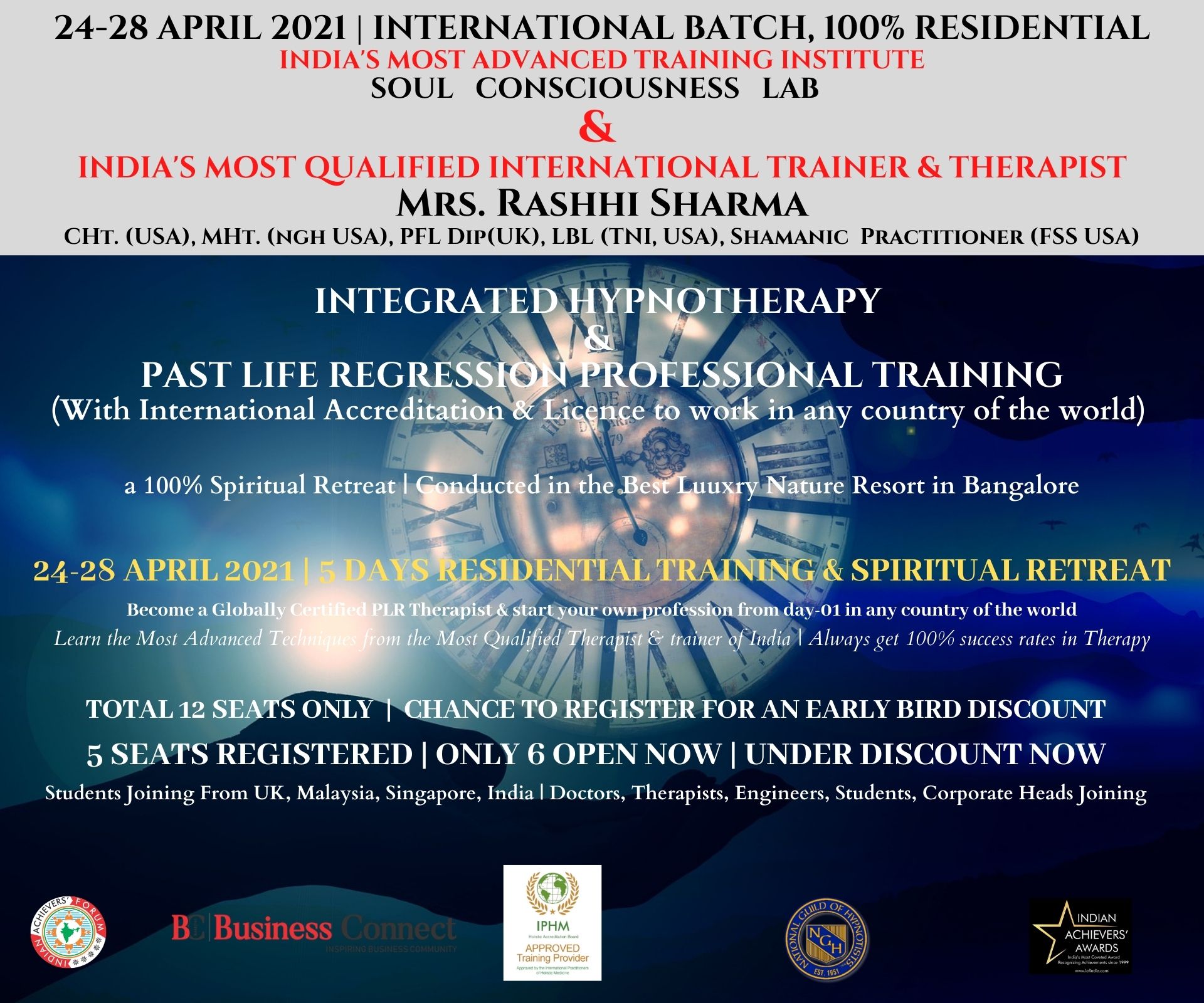 MOST IMPORTANT
Soul Consciousness Lab and Sahaj Healing's Most Important Goal is :
"To Spread The 100% Right Education & Information About Professional Therapy & Training"
in
Past Life Regression, Hypnotherapy, Future Life Progression, Life Between Lives Therapy, Shamanic Healing, Psychic Healing, Intuition Work, Akashic Records Reading and many other modalities.
It's our responsibility to ensure that if you are on this page and are trying to find the 

MOST GENUINE and BEST training course

in these areas, then you must look at this COMPREHENSIVE GUIDE to help you know everything, you must know and verify before selecting your training and Trainer.
Please watch is short video of 5 minutes to know everything about how to choose the best training & trainer & to know the details what we offer you in our 100% Residential Past Life Regression Training Program
Question: Why is it Most Important to Research Thoroughly every aspect of Trainer & Training?
Answer: It's most important because, once you have chosen a Trainer and Training, you can only learn what the trainer knows, and can teach you. These
There is lot of information which is not shared by the trainer and training which is absolutely essential,

On the contrary there is lot of information shared by the trainer and Training which is wrong, misleading and half which misguides you and prevents you from asking the right questions while deciding which training course to Join for the modality you want to learn.
So, Soul Consciousness Lab is very pleased to share with you this detailed GUIDE which is prepared by  is very comprehensive and makes you aware of the facts and details you must know and ask from your trainer and training.
Here it is
AWARDED THE BEST IN HYPNOTHERAPY, REGRESSION, PROGRESSION, HEALING & TRAINING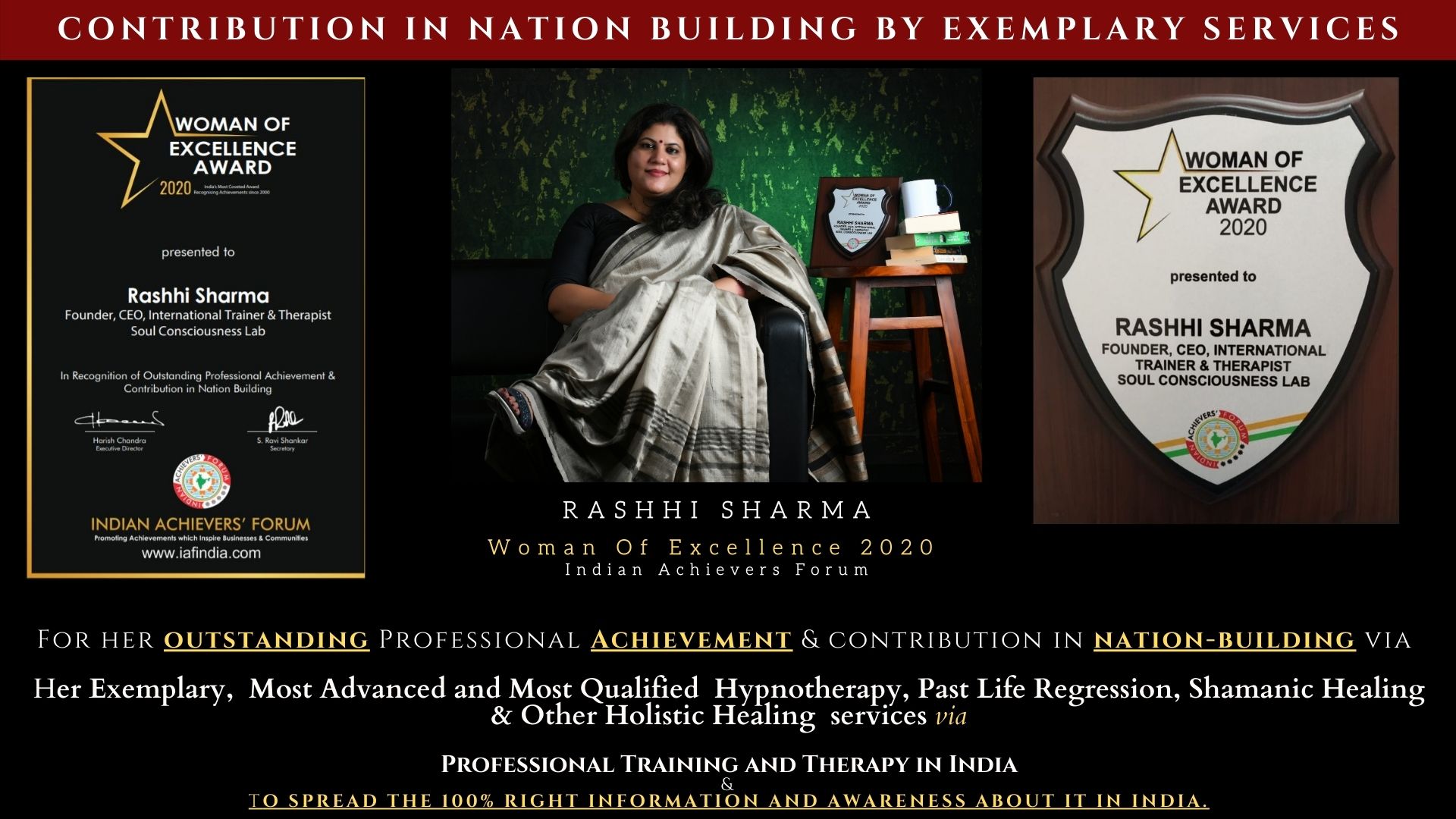 Interview with Mrs. Rashhi Sharma
AWARDED THE BEST , MOST ADVANCED AND QUALIFIED TRAINING PROVIDER AND HEALER IN INDIA 
Soul Consciousness Lab has been Awarded by the following Esteemed Indian Government Organizations and other Renowned organizations for helping India become AtmaNirbhar in the work area of :
Professional Hypnotherapy, Past Life Regression, Future Life Progression, Shamanic healing, Life Between Lives, Psychic Healing, Intuition work
It's 2nd time in a row that this honor has been conferred to Mrs Rashhi Sharma & Soul Consciousness Lab
for
the Most Advanced Training & Therapy services, and contributing significantly in this area towards making India Independent & raising the standards to International Standards.
The Prestigious Awards are Sponsored By the below Esteemed Government Bodies
Ministry Of Communications & Information Technology, Government of India

MeitY Startup Hub, Government of Inddia

Science & Engineering Research Board –

Electronic Cooperation of India Limited.

Atma Nirbhar Bharat (Central Government Initiative)

Vocal for Local (Central Government Initiative)

Indian Achievers Forum

Business Connect Magazine
Also, we have been recognized by Indian Government & Many other Prestigious Professional Bodies as the "Most Qualified, Advanced, Genuine and Innovative Training & Therapy Centre which has become a pioneer in bringing
The Cutting Edge distinguishing factors for the Award are as:
100% Success rates in Hypnotherapy, Past Life Regression, FLP etc. in the first session itself (1st time in the world) !

Most Qualified in India in the specific Healthcare Segment (see the Award Certificate & Trophy)

100% Therapy Success in minimum number of therapy sessions

100% Success rates in ONLINE Therapy sessions (1st time in the world) !

Most Experiential & Advanced Professional Training Programs (Internationally Approved, Accepted, Accredited and Acclaimed) for Hypnotherapy, Past Life Regression, etc.

The Only Training which provided Most Training Hours per Student and has the Most Advanced, and un-matched features, which are NOT a part of any such International training Program.

To enable India and the world get professional therapists who can deliver the same results from day-01 & can work in any country from day-01.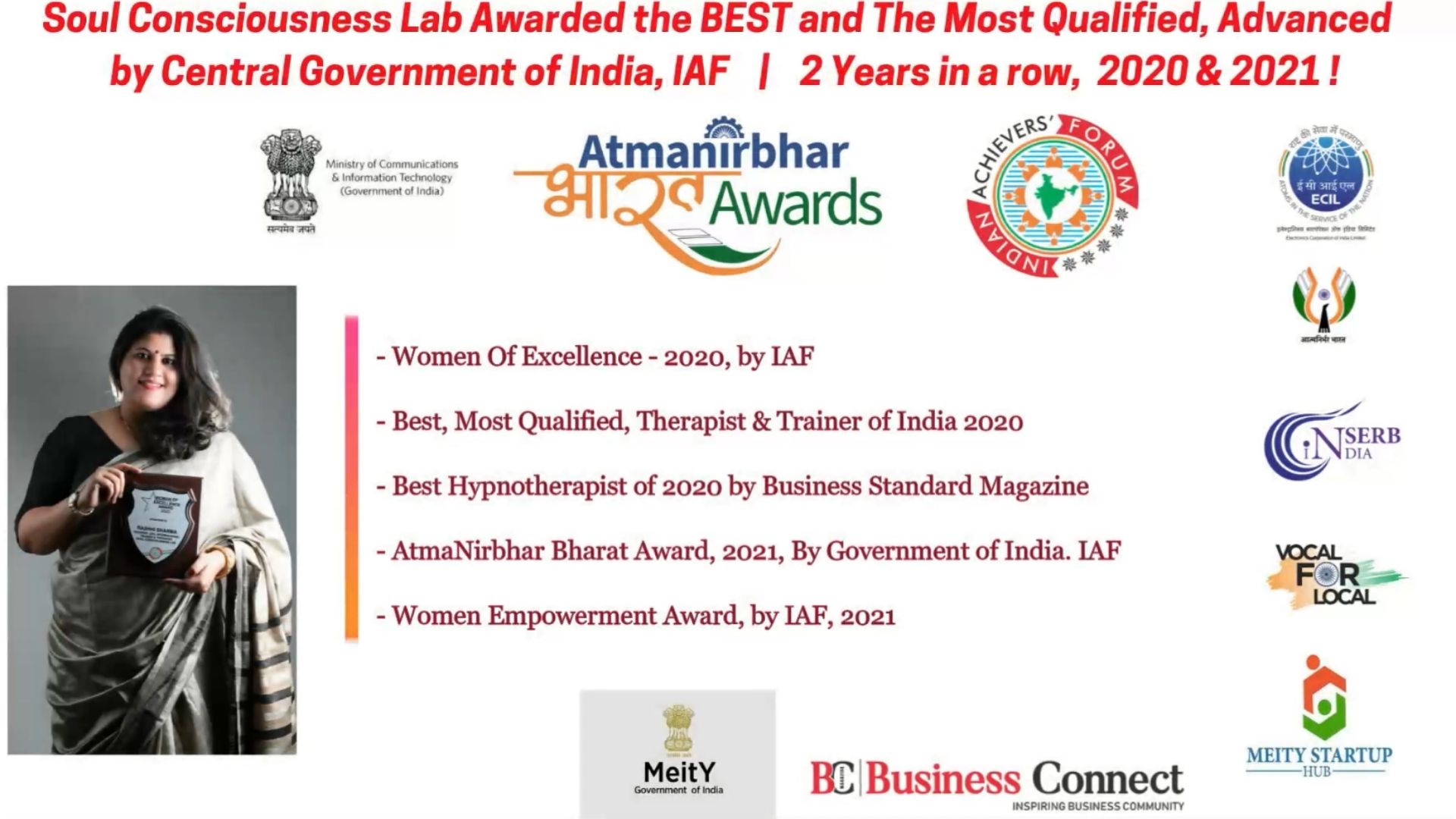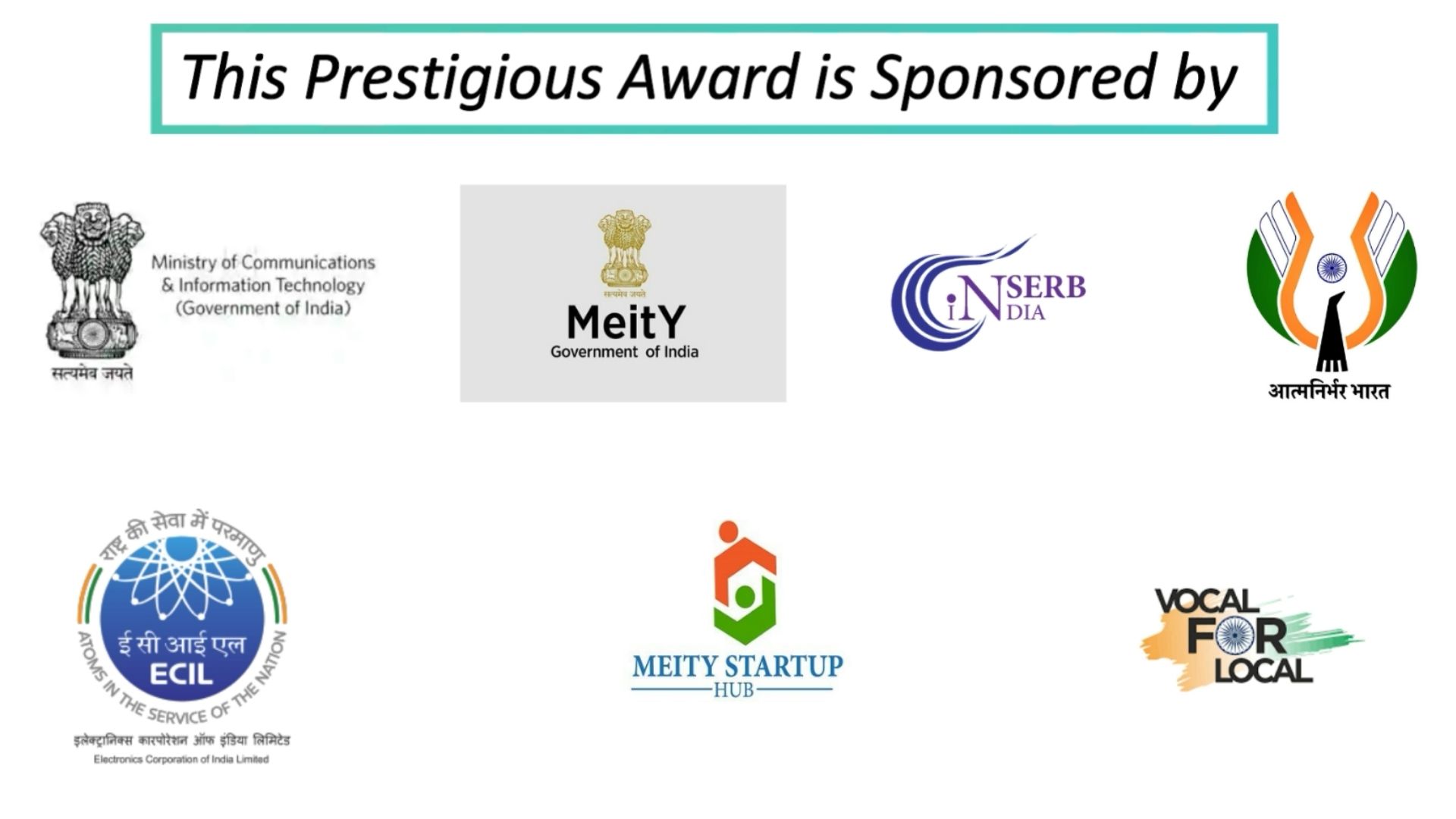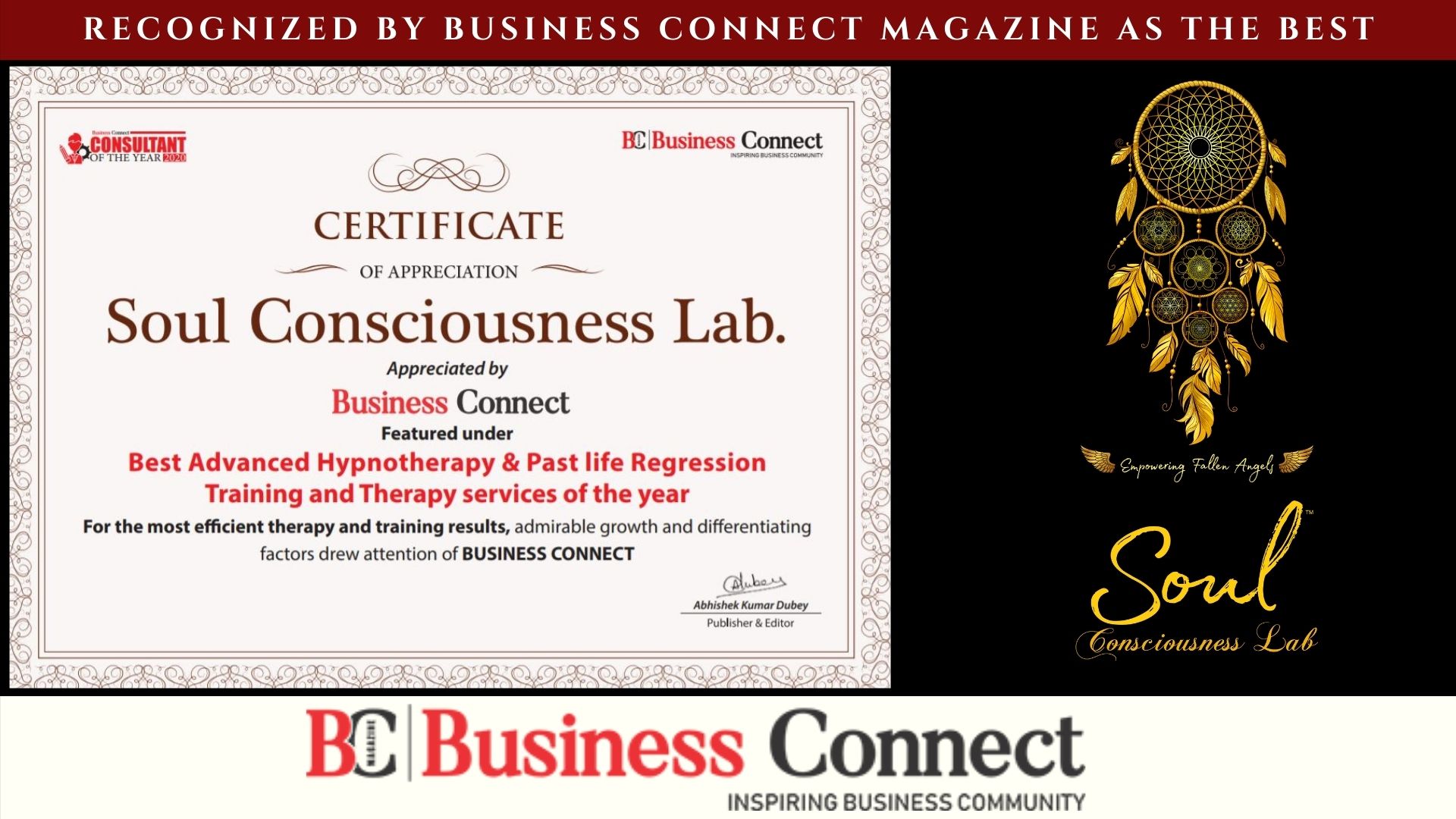 FEATURED ARTICLE BY BUSINESS CONNECT MAGAZINE, NOVEMBER 2020
Featured Published article Globally  by the Best Business Magazine of India- Business Connect| Mrs Rashhi Sharma | Soul Consciousness Lab | Nov. 2020 edition
Welcome to our Training Courses
 Few Video Customer Feedbacks (Out of 40+ Videos)
We have 10's of YouTube Customer Feedbacks from various parts of the World for Professional Training & Therapy. Below are just few of these. For accessing all the reviews please visit our Channel
We have trained: 
Hypnotherapists
Medical Doctors
Counselling Psychologists
IAS Officers
Army Colonels
CEO's
Tarot card readers
Reiki Healers
Yoga Gurus & Trainers
IT & Corporate
Housewives'
Students
Award winning Oncologist
Spiritual Healers
FEW FEEDBACKS FROM AUGUST 2021 TRAINING BATCH 
Feedback by Senior Doctor and Retired Group Captain Mr Sidhyartha Mukherjee from Ahmedabad, Gujarat. 
2. Feedback by Sr HR Manager, Mr Binu from Hyderabad
2. Feedback by an IP Professional & Yoga Master from Karnataka
2. Feedback by a Housewife from Bangalore
2. Feedback by a Teacher from Rajasthan
2. Feedback by a Hypnotherapist from bangalore
2. Feedback by a Nutritionist and Direcor in Medical college from Jharkhand
2. Feedback by a self Employed IT professional from Maharastra
Customer Feedback from April 2021 Training Batch
PLEASE VISIT OUR YOUTUBE CHANNEL FOR LOT Of OTHER CUSTOMER FEEDBACKS
PROFESSIONAL PAST LIFE REGRESSION TRAINING
ENGLISH: THREE  Residential International Training Batches (English) per year, Only 12-15 seats per batch:
APRIL                  AUGUST             DECEMBER
HINDI: TWO  Residential  Training Batches(Hindi) per year, Only 12-15 seats per batch:
JUNE                              OCTOBER
PROFESSIONAL PAST LIFE REGRESSION TRAINING- ADVANCED HYPNOTHERAPY TECHNIQUES
ENGLISH: ONE  Residential  Training Batch per year, Only 12-15 seats per batch:
JULY
---

Process to Register for training

:

  3  simple steps to follow as below,
2. Fill the online Training Enrollment form on this page. Scroll Down to

Fill Training Enrollment Form Online

, once you have spent your precious time on step-01 above.
3. Your form
get screened, and we contact you personally

on Phone before proceeding, if you are selected, you get Get Fees and other information
4. Pay Registration fees and confirm your seat in the batch of
selected 12-15 candidates !
   

   AND/OR
you can WhatsApp us on +91-9886933911 for any other queries apart from the information on this web page.


Training Enrollment Form
---

Updated Training Plan



20 December 2019 Batch:—> Training Succesfully Completed!

100% RESIDENTIAL-12 seats
"Integrated Hypnotherapy and Past Life Regression Practitioner Training "
20 Dec to 24 Dec 2019, 5 Days Residential, Experiential Training Program, Bangalore
TRAINING SUCCESSFULLY COMPLETED WITH AWESOME FEEDBACK AND RECOMMENDATIONS – SEE BELOW!

ALL Participants started their Own Professional Practice Already from Day-01, as promised, with 100% success rates!–Call us to know details.
We are very serious to select only the right candidates for training, who are really serious to join us on this amazing journey.
This Dec' 2019 Batch was truly amazing and International. We had our associates joining us from Dubai, Australia, Switzerland, USA and India. They consisted of medical doctors, therapists, writers, IAS officers and aspiring businessmen!
EVERYONE HAS PROVIDED 5/5 RATING AND WERE OVERWHELMED WITH THE TRAINING QUALITY, V ADVANCED CONTENT AND SPIRITUAL EXPERIENCES!!!
---
---

Highlights of the training, as quoted by the training participants who joined us from across the world:
1- Only Training in India which is extremely intensive, engages students for 14-15 hrs/day, and which enables you to learn around the clock.
2- Only Training which provides International Accreditation and License to work as a certified PLR therapist across the Globe.
3- Only PLR training in India, which is Approved by IPHM, U.K, and which provides the opportunity to become an IPHM, U.K approved PLR Therapist and enables a global reach.
4- All participants were overwhelmed at the efforts put forth by Rashhi Sharma to share all the knowledge possible.
5- All participants mentioned that they feel 100% equipped with the best tools and techniques and felt very confident to start work as a Professional Therapist from Day-01.
6- All participants felt overwhelmed with the "Training Venue and Setting", rated it as the most beautiful and wonderful place for a spiritual retreat and learning.
7- All participants mentioned this training event as " THE BEST PROFESSIONAL TRAINING EVER ATTENDED " .
8- All participants mentioned it as the "Only Training which clarified all the doubts about mind, soul journey, past lives and spiritual awakening and concepts".
9. Only training which emphasize on practial demonstrations and students practice extensively on each other from day 01, all the concepts, and have their own PLRT experiences.
10. Every participant witnessed a remarkable transformation during the training.
11. Only training which provides 70% Practice, Experiential learning.
—————  We are ready to deliver the same experience and even better each time we meet!!!
---
"We have trained 125+ Therapists who are Internationally Certified for Transpersonal Hypnotherapy, Past Life Regression, Womb Regression, Age Regression
and are working in India, Dubai, Singapore, Australia, USA, Nepal, Italy, Switzerland.
---
We have 600+ Feedbacks in Video (Youtube) & Text (Google Feedbacks) .. these are all on most trusted public domains

 !
NOTE: Watch the first review here from Dr Mohanath Mishra, he was the first person to provide his feedback in the first training batch…



Before joining Mrs. Rashhi Sharma's training, Dr Mohanath has already taken 2 Professional Training course in PLR – one in Mumbai from India's famous PLR therapist and Trainer and second training in Bangalore from another PLR training provider who is providing PLR training from past 7 years in Bangalore "
Review from:
Dr Mohanath Mishra Ex Add. Commissioner, State GST, Bihar

 SUMMARY of Review:
"Having Mrs. Rashhi Sharma as Mentor , I am sure , Soul Consciousness Lab will be most preferred Institution in near future , for learning PLRT in the world."

 " I have been awarded certification of " Past life Regression Therapist " which has International recognition by IPHM, England . This is first in India to provide such valuable certification ."

 

"I have learned each and every tool and technique in this training . Though certificate is of only 50 contact hours, but it went beyond 70 hours. 14 hours per day."

 

"Whole of the training was designed to learn everything which one good therapist should know before serving society as PLR Therapist .Today, I am confident to start my new inning in life as PLR Therapist . Moreover , whole of the training was full of unfolding spiritual world and the truth about universe ."
---
---
---
---
---
---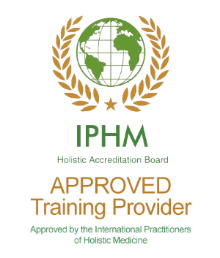 ---
Rashhi Sharma, the Founder and CEO of Soul Consciousness Lab, is the chief trainer for all the professional courses delivered.
She is FIRST & the ONLY Trainer in the HISTORY of  India who is the CERTIFIED INSTRUCTOR OF HYPNOTHERAPY (CI) FROM  word's nmber 01 hypnosis organization, The National Guild of Hypnotists USA.
She is FIRST & the ONLY Trainer in the HISTORY of  India who is the CERTIFIED FROM  word's nmber 01 organization for Out Of Body , Astral Travel, Remote Viewing, Consciousness Expansion and Brain sync, The Monroe Institute, USA.
She is 3rd in India to be selected and trained by "The Michael Newton Institute. USA" for the most prestigious, the Gold standard, " Life Between Lives© Therapy Training"
 She has worked extensively with the best and most respected therapists of the world. It's a brief introduction and knowledge share regarding the therapies, what you need to know if you want to excel professionally, about her own journey and how this training program is un paralleled and 100% unique.
Rashhi Sharma started her professional journey in the field of therapy by training with Dr Brian Weiss in USA for Past Life Regression Therapy. Very soon she realized that this training was not enough, but truly it was just a personal exploration, a humble beginning only, which was worth for igniting the desire and inspiration to help more and to push yourself to realize the true potential of this wonderful therapy. Dr Brian Weiss training was more of an amazing personal healing experience if looked from the view of professional Past Life Regression therapy. Dr Brian Weiss presence and the interaction with him leaves an imprint on the soul for a lifetime, and you meet wonderful people from around the world.
The

Therapy

success rates

which are achievable after Dr Brian Weiss trainings would establish your PLR t

herapy success at 40-50% mark only

. The reason being that Dr Brian Weiss does not teach hypnotherapy, or advanced techniques, he teaches very limited hypnosis techniques mostly around the Dave Elman method. So, it's more of an experiential PLR workshop rather than a full-fledged serious professional training.
So, if you would start and continue your own PLRT practice with this training only, you stay at a very basic level of competence in using PLR as a therapy. You won't be able to use even basic hypnotherapy tools, for current life regression, it's just an incomplete AGE Regression,

with lot of gaps!
We have known and seen most of the aspiring and established PLR therapists stop at just only this training, or are being told by other therapists/trainers to not look beyond this training, which is really sad as the real and professional Past Life Regression techniques and therapy skills lie beyond this training only!
So, the big question is: what has to be done to become a real successful professional hypnotherapist, a real experienced Past Life Regression Therapist, and finally a real Soul Healer?
Here we must understand very clearly,

that to achieve 100% results out of PLRT,

we must have a very solid foundation in Hypnotherapy, from a globally reputed and certified institute, who provides you with a minimum of 100-200 hrs. of classroom hypnotherapy training and then a personal practice of a minimum  of 1 year with real clients. When this is over, further on we must progress to learn and practice the most advance hypnotherapy techniques used along with Advanced Past Life Regression Techniques, as a thumb rule.
Future Life Progression, is a separate field and very different techniques and process is used to achieve 100% success there. We should not rush and combine each therapy and try to use same Past Life Regression tools as if it is done this way, the results achieved with the clients are only 30-40%, and most importantly we leave our clients not healed fully, not able to help them and it would be purely because of our own incompetence as a therapist.
We would like to clarify one more important point regarding much talked about Life Between Life (LBL) therapy is the most advanced level, the

GOLD STANDARD in spiritual regression

, which is only legally taught by THE MICHAEL NEWTON INSTITUTE, USA (TNI,USA). LBL a licensed and trademarked term which should only be used when you have got yourself trained with TNI, USA for LBL. Sadly, due to lack of the knowledge and misleading therapists, mostly every therapist uses and mentions LBL in their therapy and training courses, which is illegal, misleading and unprofessional. To get even selected for LBL training with TNI, USA certified LBL therapist. you need to prove extremely solid background in PLR training and vast experience is using advanced hypnotherapy tools, and must have a minimum of 200 hrs of professional training with international certifications.

It's the real test of your true competence!!!
She is the 3rd therapist in India who has been selected, trained and

CERTIFIED

for the above LBL training with The Michael Newton Institute, USA. Her name IS listed as a registered LBL therapist on the TNI, USA, website! Click HERE.
So, after understanding about the vast knowledge space and the need for extensive training with advanced methods in hypnotherapy, PLR, FLP Rashhi trained and worked with Paul Aurand-The Michael Newton Institute, TNI, USA ;  Anne Jirsch, UK, and Cal Banyan, USA. It took her a lot of time and cost to reach to the stage of 100% success rates, to be able to work with most complex cases, to help anyone and everyone in the first session itself.
Now if you further want to be a 100% Soul Healer, and not just a regression/progression therapist, there is a need to go deep with soul healing teachings, to increase our own consciousness and subconsciousness and the awareness of the universe around us. To achieve this, there is no other way than of a SHAMAN! Rashhi ventured into this path and joined FSS, the most prestigious Shaman teachings, and found about the vast expanse of soul, the real spiritual experiences, miraculous healing.
Her very deep understanding from early childhood, at the age of 8yrs, regarding spirit, higher self, meditation, life purpose, soul progression and being blessed with the knowledge of spiritual ways from birth acquired from my past lives, helped her to device her own healing methods combining and using every technique she has mastered herself.
She has spent years and trained and worked with the TOP and MOST Respected trainers of the World, in various Healing Modalities, to reach here, and she says that her learning journey is still continuing aggressively, and she needs to learn so. so much more…!

She has this deep and only desire to help everyone, heal everyone who meets her, and she know that she alone won't be able achieve this, it's impossible. So, she devised these intensive and powerful training courses where she would like to offer all of her learnings to anyone who wants to join her on this path and is ready to learn everything she has to offer from her vast experience.
She doesn't want anyone to be working at a basic level of helping people, helping limited clients only. She would like to see YOU excel and not struggle to get the needed knowledge. You would have to practice a lot sincerely, but be assured that everything else needed to achieve 100% results, she would take care for you.
We, at Soul Consciousness Lab, respect your time and decision to join us, if you feel we can make a difference. Rashhi won't stop learning and urge everyone not to at any stage of life. Keep growing, keep helping!
We promise you that if you join us in training courses, we would provide our 100% to help you to learn the best of what we have learned. We don't say that we know all, and don't say that we are the final stop for you, but surely, we can help you to master the most advanced and best tools and gain the vast knowledge.
On top of everything, Soul Consciousness Lab are Internationally Approved Executive Training Providers and all of our trainings listed are listed with and are approved by top international authority

IPHM (International Practitioners of Holistic Medicine), United Kingdom

. We are getting many more internationally approved certifications and accreditation very soon. If you Enroll with us, you automatically get all of these accreditation naturally and immediately! You grow with us always.
This ensures that the learning content, methodology, its credibility is international and world class.
You would be able to use our certifications for starting your own profession, as a

licensed therapist, it may be USA, UK, Australia, Europe, Asia, India, anywhere!!!
Let's grow together…!!!
Dear Beautiful Soul,
We are very delighted to share all of our knowledge and expertise which we have learnt from Great Masters and Teachers across the globe, and also share all the experience gained from conducting 1000's of healing sessions with our clients spread across the world.
Our world needs therapists, healers, who can not heal the physical body but also should be able to heal our soul and mind  completely along with it. It's been accepted that all the dis-ease originates from our thoughts, these thoughts became behaviors, actions, personality. When feelings, emotions and deep desires are attached to the actions they become our deep rooted life patterns. We have the origination of all of our achievements, success, failures, issues, relations, fears, phobias, anxieties, depression, everything in the life, from the PAST, that initial, original deep rooted emotional thought and the subsequent layers of events, their impacts.
The good thing is that we can find the exact root cause of anything from looking into the past, as the seed is there. And once the root cause is known, we can heal it to make a natural, permanent change forever. This is all achieved by using the power of our conscious, sub-conscious, thought, mind and energies–ALL elements of SOUL, within us and surrounding us. We can do natural healing, the most powerful changes without any medicine, or force, BUT with the use of our own natural self.
Now, if we look at the available methods for bringing such changes, for this healing, we have numerous ways, tools, techniques, which all use essentially the power of all the soul elements only. We have experts, therapists who help by using one element or more. As no two beings on earth are same, or have same past, or same root causes, so one method of healing using one element from above won't heal everyone. The need is to have healers and therapists who have mastery over most of the healing modalities and can use new ways depending on the person.
Rashhi brings together all the

el

ements

of healing and use these as per your needs. She has developed her own Unique, soon to be PATENTED method of healing, where she combines the ESSENCE of all the different Modalities together, in EACH THERAPY SESSION, which always provides 100% results, for everyone interested and ready, without any prior preparation!!!

She had the grace of God to be able to learn the most advanced healing modalities and tools from the best trainers and therapists of the world. Using her advanced knowledge, vast international experience and her natural spiritual gifts, she has designed very unique, experiential, international, integrated training courses which would help you to become a hypnotherapist, past life regression therapist, future life progression therapist, and to be able to combine all modalities along with other best spiritual healing methods available.
This incredible training course content is extremely intense, deep, unique, and a treasure-chest of all information you won't be able to find easily. This also provides the opportunity for your own life-changing experience.
100% Residential : Integrated Hypnotherapy and Past Life Regression Practitioner Training
---
What Unique We Offer in Our International Training Programs!

---
We are very proud to say that our training enable you to be recognized as a Internationally Certified and Licensed Past Life Regression Therapist. We offer most unique benefits as below:
1.  We are Internationally certified for providing world class, top content, approved training course, We are approved by IPHM, U.K,  and more accreditation are coming our way, it guarantees the highest training standards worldwide!
2. We Provide 100% Residential training courses in lesser cost (than a Non-Residential training of any available training which can offer similar expertise and equivalent value), moreover these trainings are spiritual retreats, conducted in  World Class Nature Resorts !
2. You would get COMPLIMENTARY International accreditation and certification from IPHM, UK, one of the most prestigious certification body of the world. With it's logo and certificate, it enables you to work anywhere in world as a licensed therapist. 

2. CERTIFICATE for 60hrs of professional training from Soul Consciousness Lab, registered training provider, for Hypnotherapy and Past Life Regression Practitioner.
3. Lifetime membership of Soul Consciousness Lab which enables you to use our Logo, get huge discounts in workshops and other training courses, and support to establish your own professional practice.
4. We are getting many other top international alliances, accreditation, and quality certifications. If you are associated with us we would offer these complimentary! It's of prime importance to have internationally approved and accepted training and  certifications,  and we want our students to stand out of the crowd, and be among the TOP 0.01% in the world. Be assured! none can provide you these benefits.
5.What you would learn here, we guarantee, no other training in India would be able to provide you.This is evident from our own success rates of 100%, our therapy public reviews, and the most advance level of international certifications we have!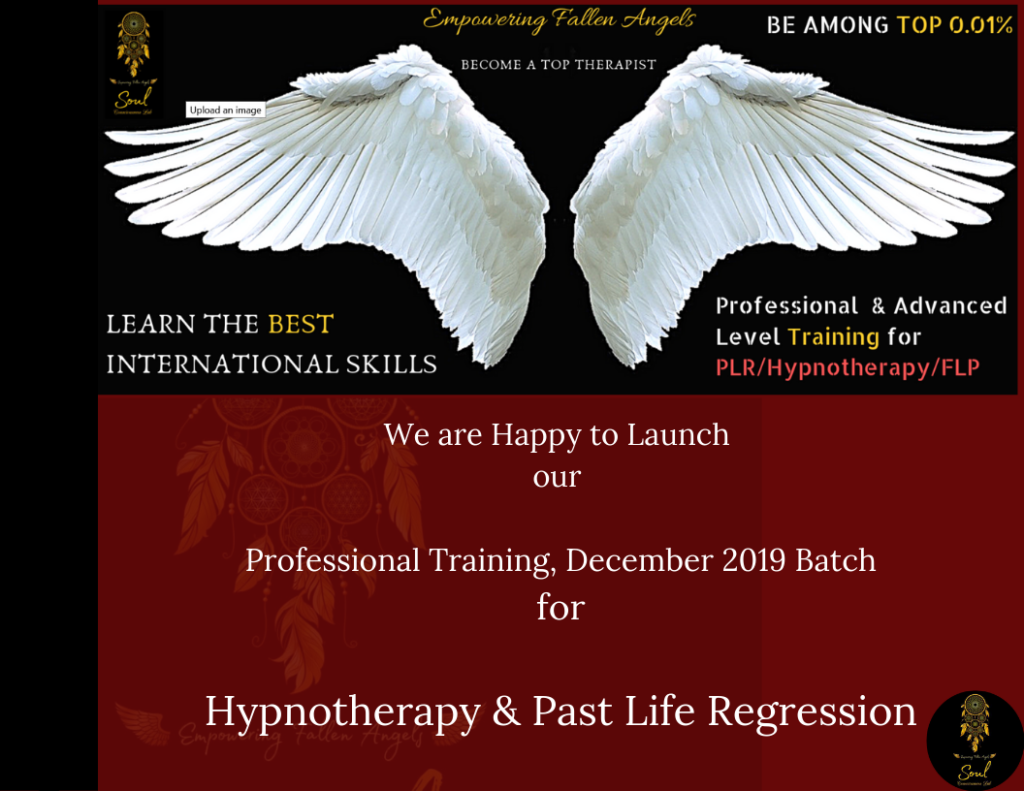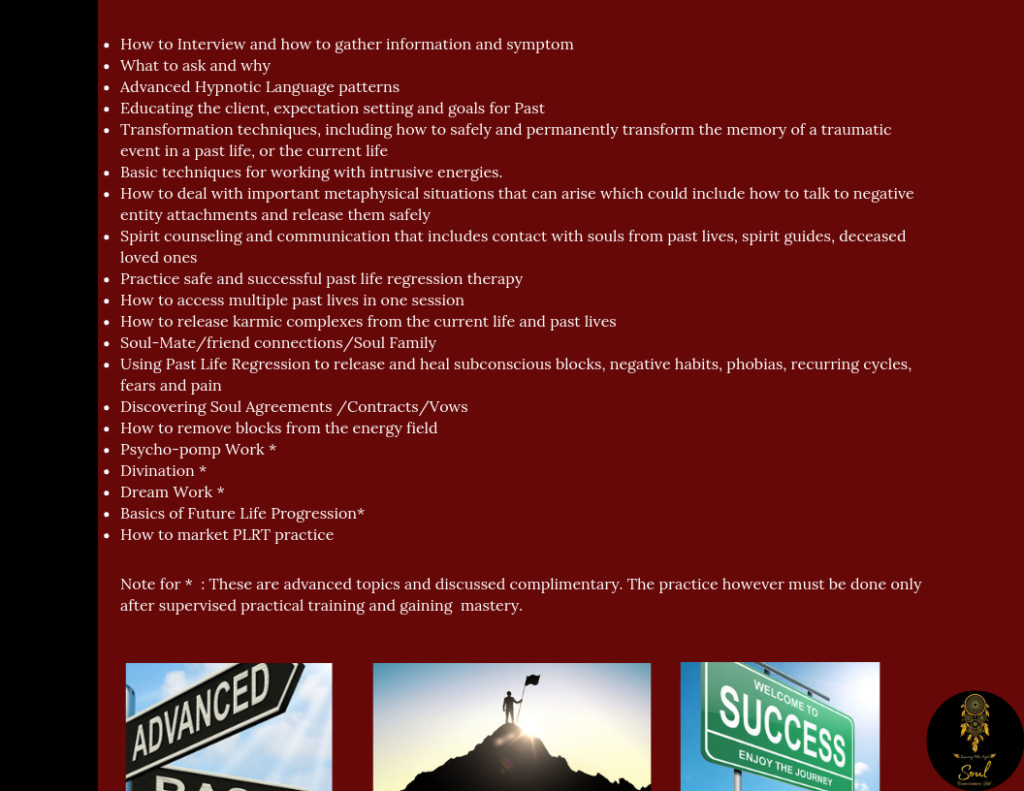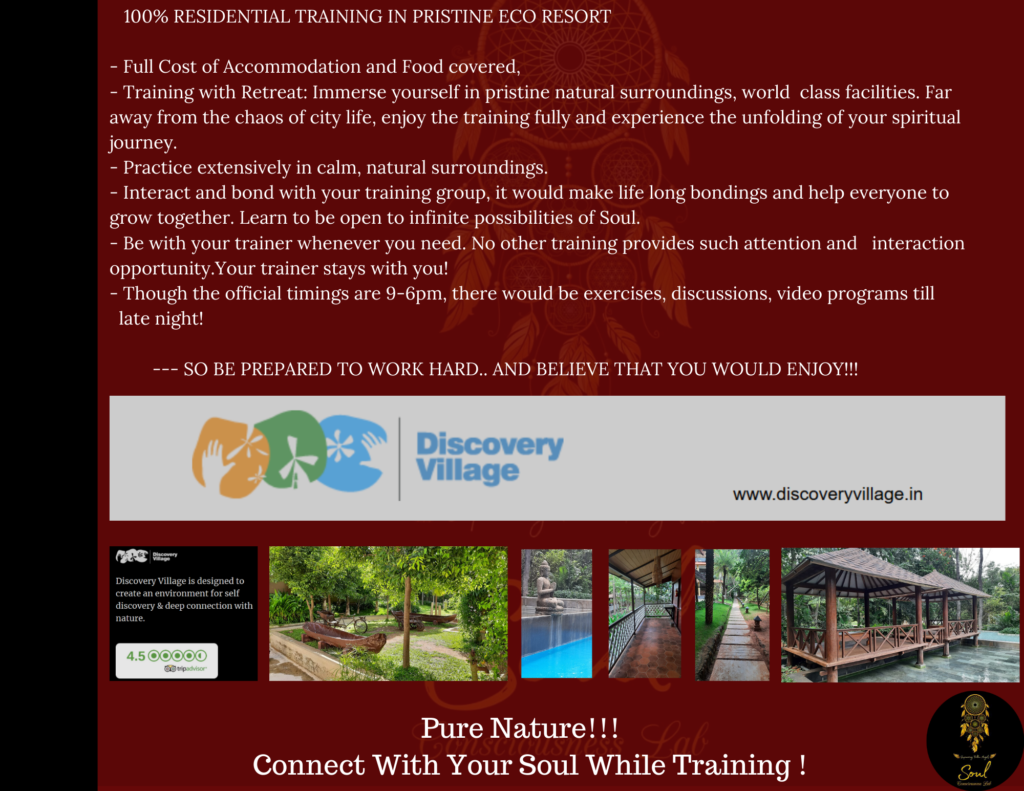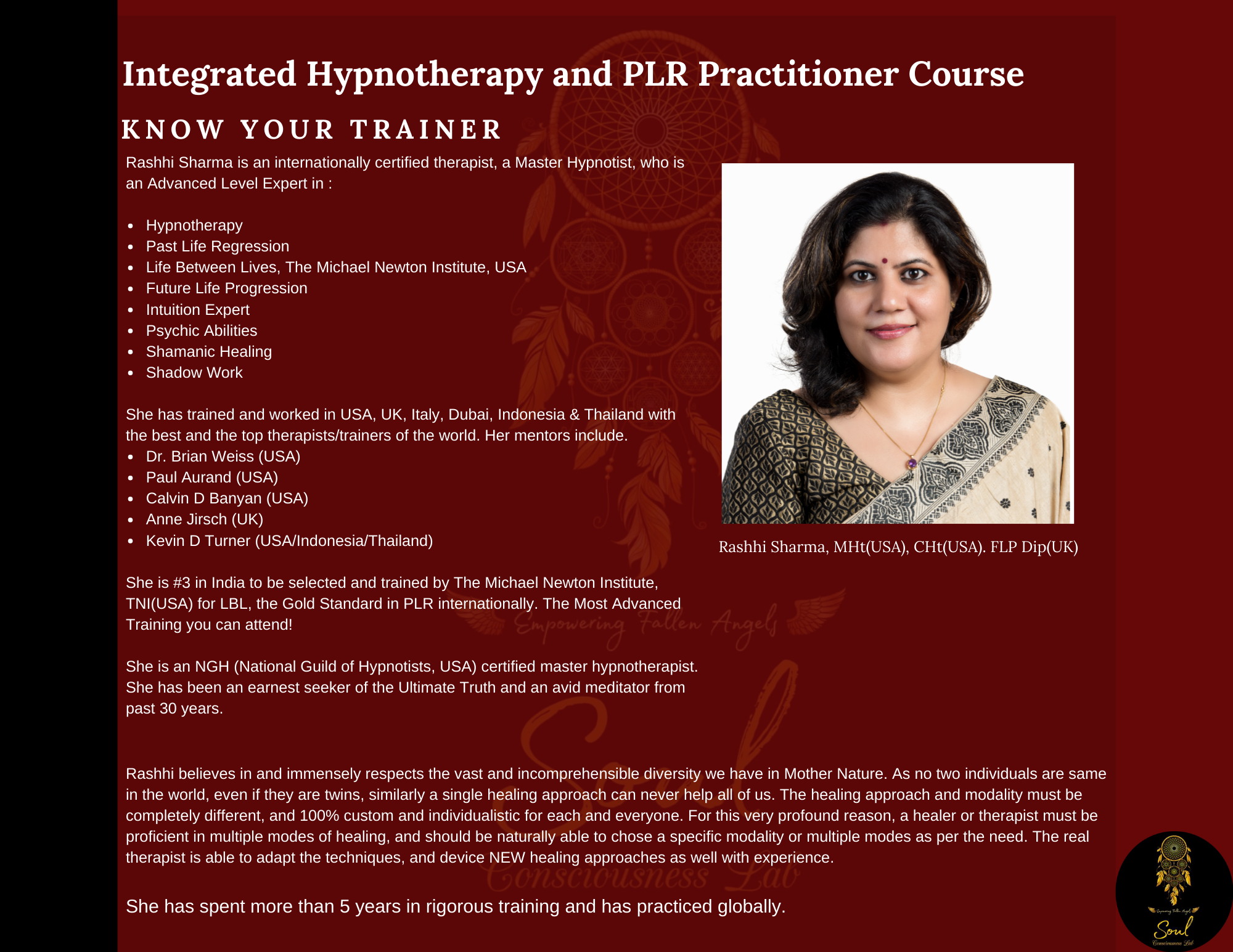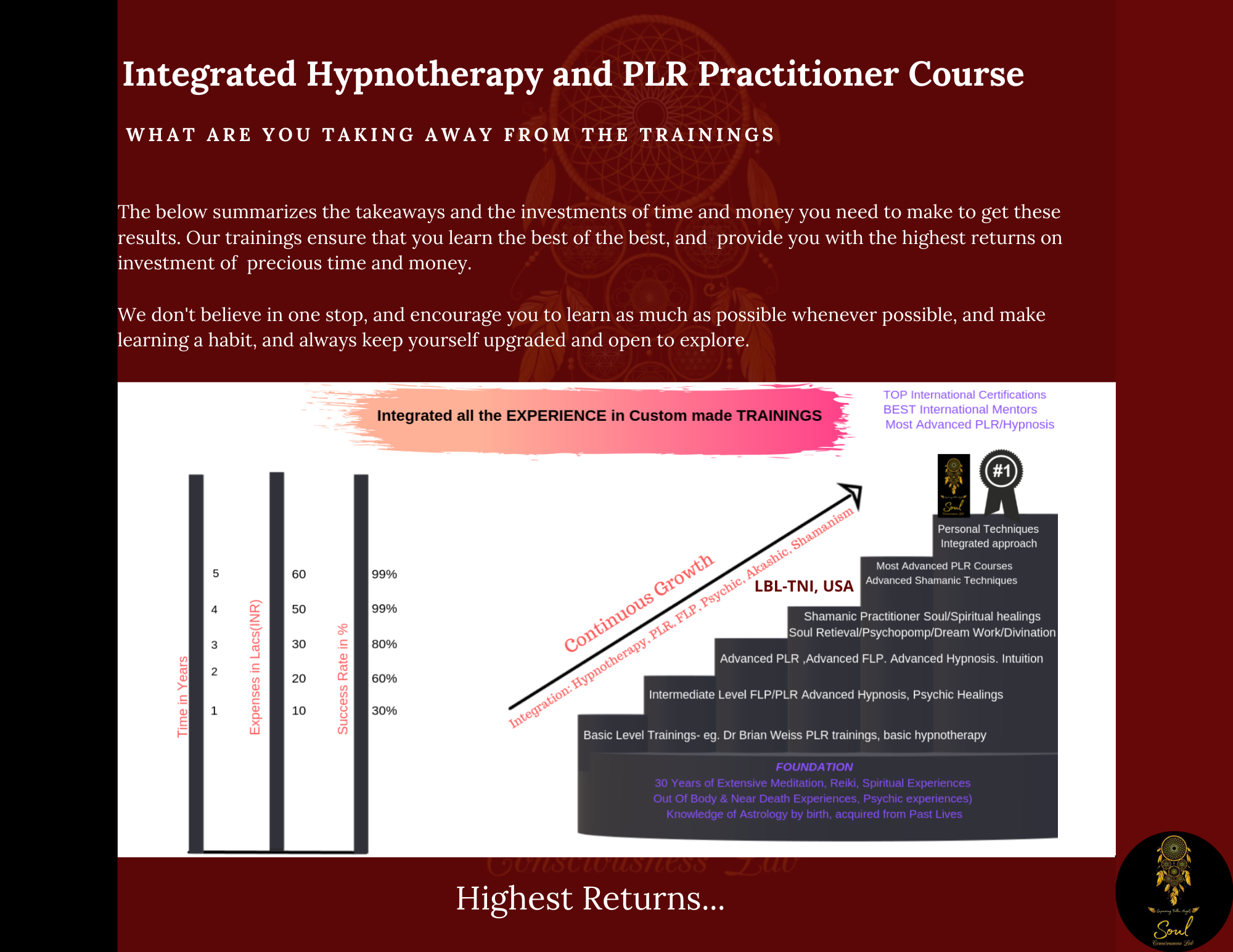 HOW TO ENROLL FOR THE TRAINING
TRAINING VENUE FOR HYPNOTHERAPY and PLR PRACTITIONER TRAINING
100% RESIDENTIAL TRAINING VENUE
We are committed to ensure that this 5-day learning experience becomes the most cherishable milestone in your life. The learning environment, the setting, plays a pivotal role here. So, we have chosen the best available world class venue which combines LUXURY with NATURE, PEACE and eloquence, DISCOVERY VILLAGE RESORT, a  top rated  ECO RESORT and NATURE RETREAT !!

Discovery Village is a set of four active getaways(Resorts in Kanakpura, Nandi Hills, Kabini & Masinagudi) specifically designed to let teams discover their true potential. Our unconventional green retreats are set in scenic locations and follow responsible luxury as well as Eco-friendly hospitality practices.

"Nestling in nature, this resort is located on the Kanakpura Road, Vaderahalli. The nearest airport is Bengaluru International Airport (72.0 km) and hardly 38 km from the Bangalore city. With its convenient location, the guests can easily access to the city's must-see destinations like Billikal Hill, houses a temple devoted to Lord Ranganatha, 3 km from Netegere Guruvayurappan Temple, Cauvery Fishing Camp, Pyramid Valley, a pyramid-shaped meditation center. The Art of Living Ashram, a famous ashram which holds regular Satsang and just 15 km away from the Bannerghatta Biological Park.
Nothing soothes our frayed nerves, tired minds & bodies than the peaceful environs of cool and natural surroundings of an ecstatic and excellent property like this. The beautiful resort with a rustic touch bounded with greenery (lots of chikkoo's, lime shrubs), lake beds and wonderful amenities. With cordial and well-co-ordinated Staff is perfect for a quick getaway. To complement the salubrious weather, you can satiate the hunger with a delicious spread of Indian cuisine. The use of locally sourced farm fresh vegetables and organically grown ingredients make the food tasty. The 'Close to nature' is the motto, offers a unique set of traditional experiences with their panache and genuineness."
Contact:
Kanakpura Road Vaderahalli, Bengaluru 562112 India
Fill Training Enrollment Form Online
Frequently Asked Questions
Q: Who should Enroll for this training?
A: Everyone is welcome to enroll in this course. You should enroll if:
You are interested to launch your professional career as a hypnotherapist and a past life regression therapist.

You are already practicing hypnotherapy or past life regression therapy, personally or professionally, and are keen to enhance the skillets up to an international level.

You are interested in self-development using all the best available professional hypnosis and past life regression tools, and want to experience and expand your consciousness level OR want to shed old limiting patterns and behaviors and are ready to reprogram yourself towards a natural and holistic lifestyle.

You are a hypnotist, past life regression therapist, counselor, reiki therapist, general physician, medical or mental-health practitioner, medical doctor, alternative healer, educator, or you are experienced in working with people in a healing capacity.

You want to join the list of Best Therapists, want to get 100% results only, learn most advanced knowledge and concepts as taught by the best therapists in world, and do not want to invent the wheel again to reach to top.
Our Dec'19 Batch had 12 students from across the world, Australia, Dubai, US, India- had award winning doctors, IAS officers, CEO's, Healers, and top businessmen!
The interested candidates need to fill the online enrollment form for training. Based on the inputs received, selection is done to ensure that the training batch is balanced and diverse enough to ensure maximum learning.
Q: Who should not Enroll in this training course?
A: As below:
Anyone who has been hospitalized for psychiatric reasons, who is seeing a psychiatrist and/or taking medication for mental health issues, or who has a history of any kind of mental or emotional breakdown.

In case you are unable to dedicated yourself 100% during these 6 days, and you are unable to work extremely hard, please don't join this course. This would be an intensive training and participants have to practice along with trainer till perfection is attained. Time is not a limit; the training may extend till late evening hrs. for rigorous practice.
Q: Why should I Enroll in this course, what's unique about this training compared to other trainings?
A: This is the most important question and one must ask this before attempting anything personally or professionally. There are few important points to consider for any training course:
Your trainer: Know your trainer in and out, the reason being:
You CAN'T learn more than what your trainer knows, so to precisely understand what can you expect from the training, better know your trainer and his/her capability, success rates, learning's and certifications (Basic/Intermediate/Advanced), and MENTORS. So, check and evaluate his/her credentials thoroughly as you would practice only what he/she would teach and he/she can't teach anything else what he/she has learnt him/herself or anything outside his/her experience.  So, you can't be more successful than him/her.
Understand that we have basic, intermediate and advanced level of trainings for hypnotherapy, PLR, FLP and other spiritual tools. So, know at what level your trainer is, as your level would be same after taking training from him/her.
– Your Trainer must have practiced himself/herself sufficiently at length so that he/she has experience in handling all cases from easy to very complex,and all situations that may arise in various phases of therapy, starting from pre-discussion till the post-discussion. There are trainers who started imparting training to others right after their own trainings, or before gaining sufficient experience themselves. Do check this in very detail, as the experience is most important here, it being a 100% practical profession and very critical situations do arise frequently.
Detailed information regarding your trainer Rashhi Sharma is available, please check.
Her Mentors:

1.Success rates: What would be your healing/therapy success rates if you do a particular training course. What does it mean?
Success rates in first session itself/without any prior preparation for client: these mean different things, but in PLR, hypnotherapy, FLP etc, it simply means how many clients out of 100 are able to achieve hypnotic trance in first session itself, without any preparation at all. Mostly would quote famous philosophers etc. that it can be only 33%-66%. It's wrong, and we must understand that modern medical science disowns Past Life Regression therapy fully, so don't be fooled. It's the easiest way to hide your incompetence and the same incompetence would be transferred to you once you enroll with them for training. You can't learn more than what they have to offer to you. The advanced healer is able to use hypnosis or PLR/FLP on anyone with confidence, the only requirement is average intelligence, and being able to follow instructions, that's it. There are 1000's of induction and other techniques to induce hypnotic state in anyone.
The success rate we have achieved so far are 99%.
2. Return on Investment: Know what is the cost (time, money, expertise) you need to invest yourself if you were to reach to the same stage where your trainer is now. For our trainings, below picture explains what are you getting from the training, which explains that you need to invest whooping amount of time, money and must have an international practice to reach to this level.
When you join our training, all this you would acquire in a fraction of needed cost. The return is extremely high!

3. Post training support

: Please check if the trainer is providing post training support. We provide as mentioned in the FAQ.
Q: What certifications would I get after attending this training?
A: Please download the training brochure for the details. certifications would be provided.
Q: Do you provide any support post training?
A: Yes, we do, as below:
Support Group: Common group where all students support each other and Rashhi supports when needed.

Supervised Sessions: You can pay to Join post training for supervised sessions. Your acyual client sessions are supervised by Rashhi and you get to learn profoundly.
Q: Is the fees of the program refundable.
A: No, the fees is not refundable once the enrollment is done. In exceptional case where the attendee is unable to join due to unavoidable reasons like acute health issues, or injuries, a part of the fees may be refunded based on discretion.
Q: Is the course theoretical or practical, and what is the mode of the training?
A: The hypnotherapy and past life regression course is a combination of both theory and practical. Exhaustive practice of the taught concepts, live demonstrations, tools and methods is a part of the training.
Each student will have ample opportunity to be regressed by your fellow students, as well as to work with others to regress them. This may well be a life-changing course!
Rashhi won't conduct individual sessions, its not a therapy workshop!
Please see training brochure for more details.
Q: Do you provide live demonstrations in this training?
A: Yes. Please see above FAQ, and our training brochure.
Q: Who is the trainer and what's her professional experience?
A: Trainer is Rashhi Sharma. Her detailed experience is as below. Check more on the page:

Q: Is this the only training I would ever need to attend in my life, for PLR/Hypnotherapy and there is nothing else to learn in Past Life Regression/Hypnotherapy after this?
A: This is very common question we have encountered from the queries received so far. The reason for this question as understood is that we have many institutes and trainers claiming that their training is the only one anyone would ever need to attend in their professional career and there is no more to know further.
We feel that is an absolutely detrimental for your growth, if it's being told like this, and you must scrutinize the statement closely.
The answer to this question is mere awareness of the simple fact that like any other field in the world, be it education, sports, art, science, literature or medicine; there is constant growth and learning and there are various levels at which these are being taught.
Like we have different levels of education, eg. Primary school, middle school, Intermediate, graduation, post-graduation, Ph.D, research, and it goes on an on, similarly in this field we have basic, intermediate, advanced and research levels of trainings and education.

This is a 100% practical profession where we learn with each therapy and every new individual brings a new challenge.

There are basic to advanced spiritual tools and to master them takes lot of personal commitment, skill, devotion, and hours of practice. We start with basic level of trainings and then these must be practiced for a sufficient duration to gain mastery over these. This expands our awareness. Then we are ready for intermediate level, and after their practice, for the advanced level, and it goes on.
The best institutes and trainers of world who teach advanced level of skills always need sufficient proof of formal training hrs and formal practice and exposure to successful resolution of real cases from simple to complex.
In a nutshell, this is not the first training and it's not the last one. We are 100% sure that everyone would have a great learning experience which they must practice sufficiently to gain mastery. They everyone must go forward for specific advanced courses available.
We understand that we could have students already trained directly by great beings like Dr. Brian Weiss but they might not have attended any other training courses after that to enhance their skills. They can join this and learn a great deal of advanced concepts and various techniques to improve their success rates, dealing complex cases, know more in depth of soul concepts etc.
To add, just check thoroughly that at what level your trainer himself/herself is trained and what trainings has he/she done. You would get to know what can you expect and what would you need to do next.
Q: Do I need to prepare before the training?
A: Yes, the selected candidates would be provided with a list of the reading material etc. which must be completed before joining the training.
Q: Do your institution provides job placement guarantee?
A: No, the training provides you with all the necessary knowledge and certification to start your own professional practice as a PLR therapist. Or this can be used for your personal growth.
Q: How much time would I take before I excel as a PLR therapist, and become a renowned therapist, if I train with your institute?
A: This is absolutely personal and any future prospects as a therapist solely depends on each individual themselves. While we would also have students, who won't be pursuing a professional career after the training, and they would like to use this as a helping hand for family/friends. And as you would understand the Soul plans, and the journey of soul during this training course, this question would become easy to understand and answer, knowing that each and everyone has a different journey, a unique and wonderful one, which can't be compared with anyone else. Everyone has their own timeline and that would decide all.
It must be understood very clearly that this is a practical therapy field and the therapy results would depend on your exhaustive practice, live application of the concepts and tools and your own deep interest and spiritual connect. The success rates of therapy would increase with practice only. We must not expect 100% results from day-01 of your practice. That is not possible practically. With time, your practice and working with many clients with diverse issues ranging from simple to complex would increase the success rates naturally. We must work with Passion, Compassion and Love and our practice must follow highest ethical standards and morals!
Q: Is this a residential training program, what's included?
Yes It's 100% Residential training program of 5 days. Food and Accommodation are included in the training. The training is provided in the best nature Eco resort near Bangalore. The setting provides you with ample of time and opportunity to be together with your trainer and training group, to practice the concepts and demonstrations.. During the training, breakfast, lunch and dinner are provided complimentary.
Q: Can I pay the course fees in parts?
A: the fees would have to be paid in 2 parts or as a single payment. Details are provided to selected students.
Q: Is there any EMI facility available?
A: Yes you can Pay via your Credit card, via PayPal and get in converted into EMI's.
Q: What is the batch size of this training?
A: between 12-15 maximum. We ensure everyone gets 100% attention and personal time to excel.
Q: What is the medium of instruction?
A: English only.