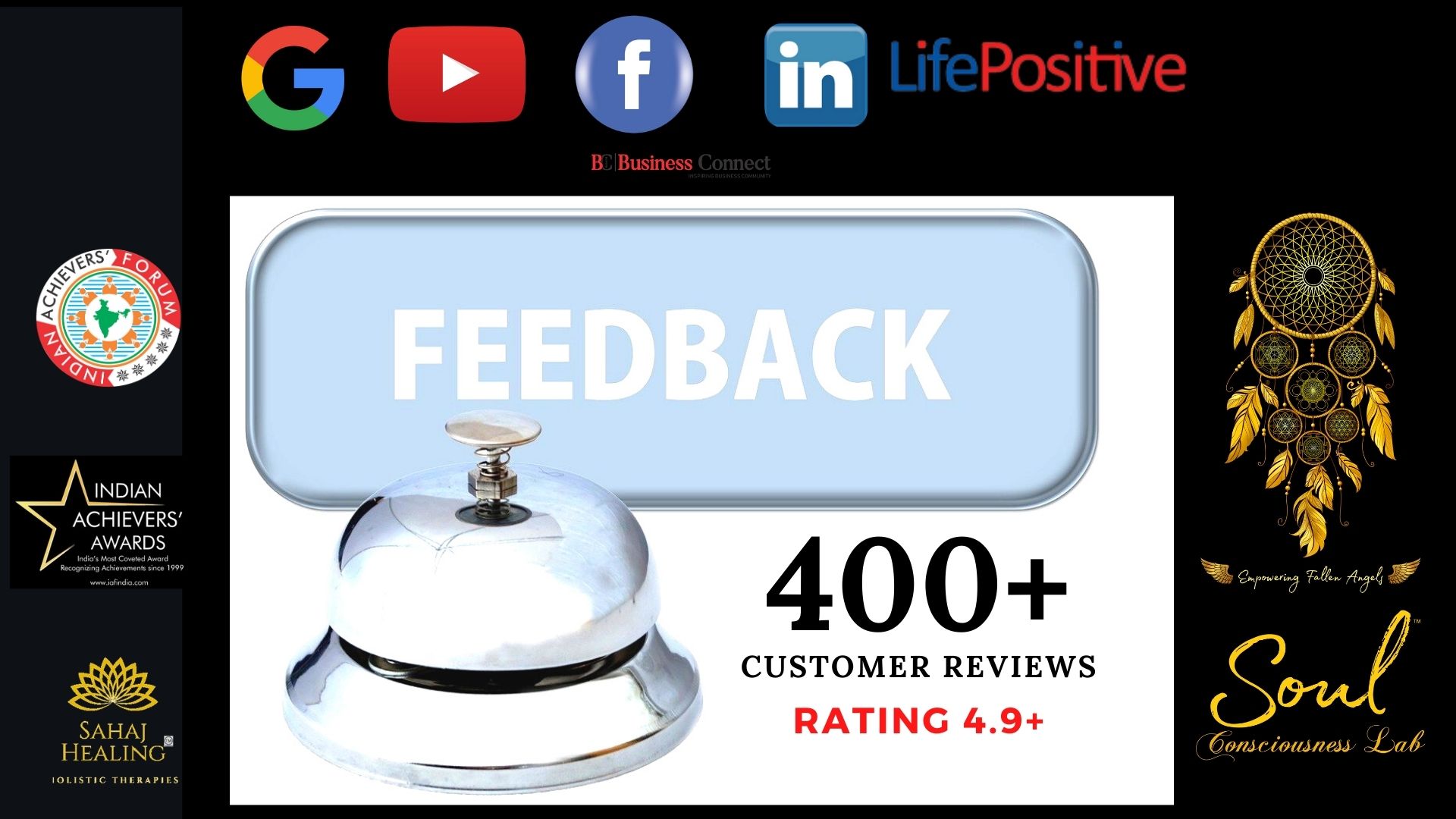 In this wonderful journey of the Soul, each individual has their own Soul Plan and very unique personal experiences during healing sessions.
The reviews displayed on the Public Platforms- YouTube, Google, Facebook, LinkedIn, JustDial & LifePositive are posted by the clients themselves with their own will.
We never ask for reviews which can't be posted on Public Platforms, and are just sent to us on emails or on our personal website, as mostly such reviews would be 100% subjective and biased and can't be trusted for authenticity!
Note:
"Generally out of 10 people who come for therapy, only 1 person provides a review when asked, and this is normal and understandable because of the confidentiality and involvement of very personal information with the type of work done here."
As on Jan 2021, We have more than 400+ customer reviews which includes written, spoken and video reviews across different platforms.
The reviews include face to face therapy sessions, online Skype therapy sessions and Professional Training reviews. 
The reviews have been posted by our customers from these more than 40+ countries- including: India (all states of India), United States Of America, Belgium, Jordan, Australia, Switzerland, Russia, Italy, Dubai, Singapore, France, Spain, Canada, Thailand, Indonesia, Hong Kong, Saudi Arabia, Qatar, Nepal,

Philippines, Ireland, Srilanka.
As a part of our confidentiality policy, we never disclose the personal identity, contact details, and the specific issues of our clients to anyone without their prior permission. 
We only discuss the general details pertaining to the therapy which explains how this therapy works and what sort of issues have been handled successfully from our client cases. 
All the reviews displayed on this page are available on public platforms as it is. We ask for a review from our Clients regarding the effectiveness of the therapy sessions or Professional training they had with Rashhi Sharma. These are posted by the willing clients on global public platforms.
Customer Feedback for Therapy from Around the World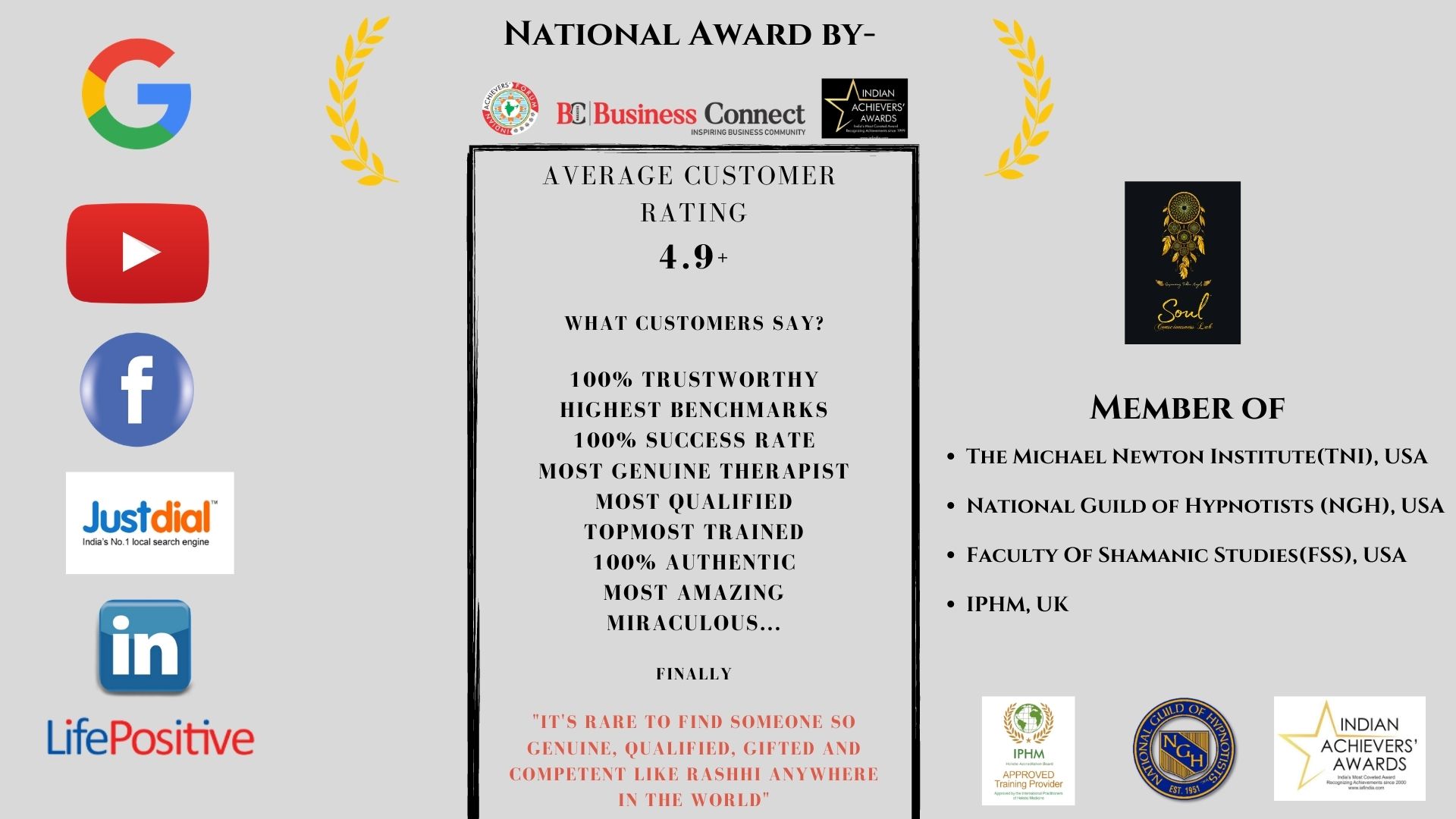 SOURCE OF CUSTOMER FEEDBACK 
Past Life Regression, Hypnotherapy, Future Life Progression, Shamanic Healing, Akashic Records, Intuition Expertise, Psychic Healing
YouTube Reviews for Therapy Click Here
YouTube Reviews for Training Click Here
YouTube Channel for Free Hypnosis by Rashhi Sharma Click Here
Detailed Feedback Received for Professional Therapy & Professional Training
The above reviews posted on this page

is just a snapshot from 350+ reviews available on various platforms.

Please use the links as provided at the beginning of the post to view all reviews.
Thanks!
Our Google Location with Reviews